#CovidEmergency: TV actors, technicians prepare for tough times amid hectic schedules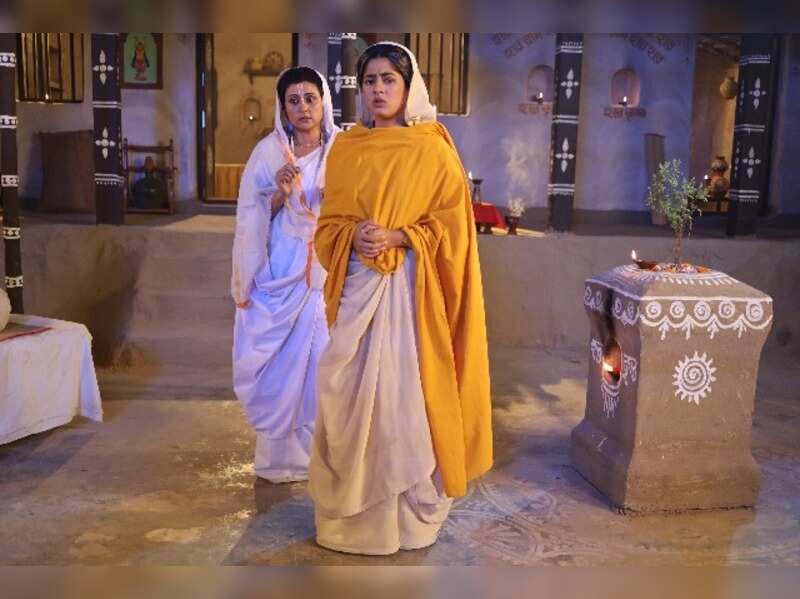 The second wave of COVID-19 is wreaking havoc across the country, sparing just about no one. And amidst the millions hit by the virus are movie stars and television actors, who don't have an option but to remove their masks while shooting and risk exposure to the virus. In Bengal, Jeet and Subhashree Ganguly, both celebrity judges on Dance Bangla Dance, tested positive recently, forcing the show's anchors, Ankush and Vikram Chatterjee, to self-isolate. Vikram, who has taken the test and awaiting the report, told us, "I have aging parents, so I want to be extra sure that I'm not positive. We are taking all precautions but you can never be too careful against a threat like this."
BUT THE SHOW MUST GO ON
It's not easy to forget the 2020 lockdown. And TV producers can never forget how they had run dry of bank episodes. So, with the probability of another lockdown looming large, the focus now is to get a sizeable bank ready before the curtains fall. Aryann Bhowmik, the lead actor in Titli, told us that though their work hours remain the same, they are packing in extra scenes within the stipulated 14 hours.
Quote:
"There's hardly any gap between shots. We need to create a bank so that if there's a lockdown, our shows can still run for some time. Besides, we might contract COVID-19 sitting at home too. So it's better we keep working while taking all precautions," he said.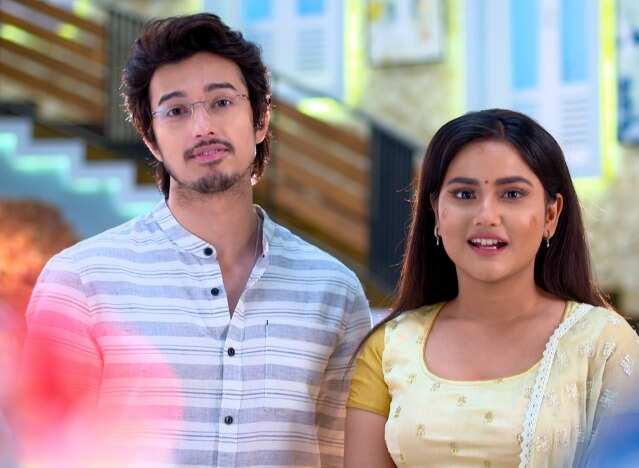 Being a part of the popular serial, Gangaram, means actor Sujan Mukhopadhyay has to keep shooting too. "I am also shooting for a Hindi project, which requires frequent COVID testing. I've tested negative four times so far. I wear a mask and sanitise my hands as and when required. But when the camera rolls, we have to take our masks off. Therein lies the risk," he said. Sujan believes it's also a bit about destiny — if one is destined to contract COVID-19, it will happen. But work can't stop.
Quote:
"Nowadays, we are shooting with double units. This means two or more scenes can be shot simultaneously in different locations with different sets of actors. It definitely increases the production cost. But it's done to create a bank. But the pack up time can't exceed 9.30pm because then it involves food and conveyance for every unit member, which pushes up the cost even further," he said.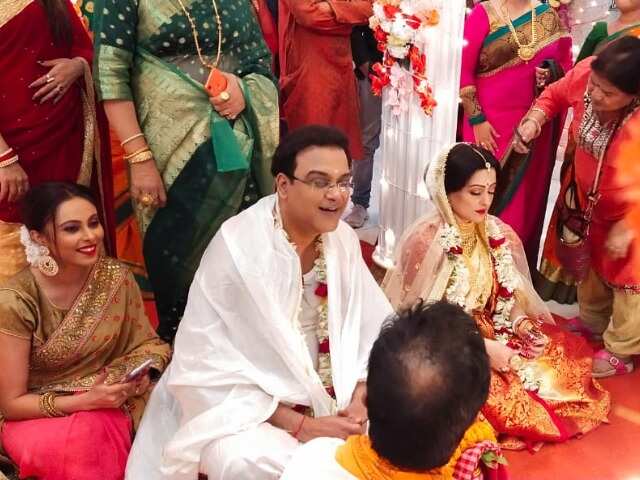 Reshmi Sen, who's a part of Felna and is currently down with COVID, said, "We don't have the luxury of working from home. We have to work with others. I went to shoot till April 18 and soon after, I tested positive. On the set, someone d****s my sari, someone helps me with makeup and hair. How can I, in this situation, ensure that the floor is COVID free? I think the situation is definitely not conducive for shooting right now. You never know who might be an asymptomatic carrier," she said.
Karunamoyee
Rani Rashmoni
's lead actress Ditipriya Roy is appalled at how the second wave has hit the country below the belt.
Quote:
"It's heartbreaking to hear that some known person or relative is fighting for life every day. Such news adds to the stress. And all we can do is maintain social distance, wear masks and frequently sanitise," she said.
IS THE RISK REALLY WORTH TAKING?
Some actors, however, are not so comfortable putting their lives on the line every day. Indrani Haldar, who's a part of the serial,
Sreemoyee
, said,
Quote:
"It's not that there are stringent rules on set these days. It's no longer what it used to be right after the lockdown. I take special care of myself and my belongings. I insist that everyone wears masks and face shields on my floor. But there are usually around 45 people breathing next to each other and that too with the AC on. I'm not only risking my life but also of those in my family," she said.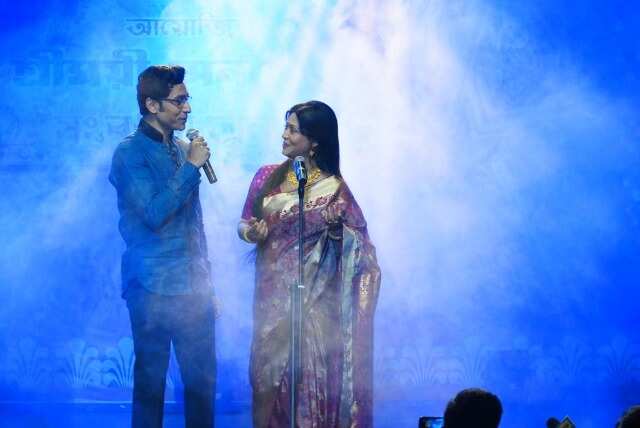 On condition of anonymity, an actress of a popular serial said,
Quote:
"The situation is pretty grim in the studio. While the seniors get individual makeup rooms, all other actors are crammed into one small makeup room when they are not shooting. There's no supply of sanitisers in the makeup room. Also, there's hardly any level of awareness among my coworkers. Forget masks, people don't even mind sharing food and water in this situation. Anyone who raises a voice against this is often ostracised and ridiculed. I was COVID positive once. So, dealing with such negligence is really stressful for me," she said.
HOW TO ENSURE SAFETY FOR ALL
When we reached out to production houses and the Artists' Forum, the general tone was of dismay that such a situation has arisen. When asked if scenes are again being written with social distancing in mind, writer-director Leena Gangopadhyay, whose popular serials Khor Khuto,
Sreemoyee
and Mohor occupy prime time slots, said,
Quote:
"I can speak for myself and my production units. I try to keep a minimum number of actors in a scene unless it's really important to show a gathering. Senior actors are usually not involved. Besides, masks and sanitisation are top priority. Every weekend the floors are sanitised. But can anyone assert that the virus is spreading on the sets alone? It can be the other way round too. Stars go for political rallies, parties and other shows," she said.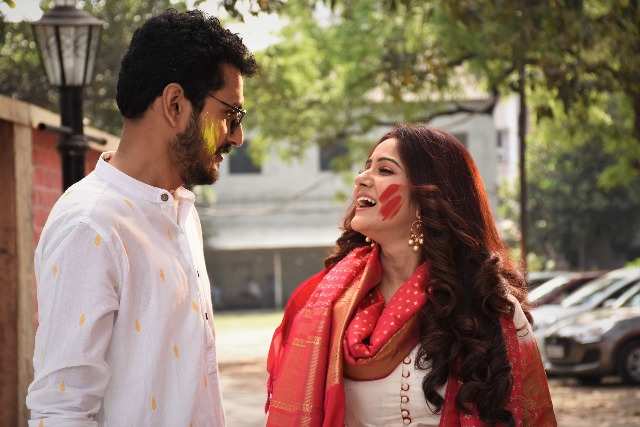 Shantilal Mukherjee from the Artists' Forum thinks TV shooting units are waiting for the government's guidelines. "There are no new SOPs in place because of the elections. In the meantime, if individual production houses and team members aren't careful, it's really sad," he said.
When asked how the forum plans to tackle the now-frequent instances of artistes testing positive, he said every shooting set is supposed to have sanitisers and team members are supposed to put on their masks.
Quote:
"If the shooting time is stretched or artistes work under stress and fall ill, even the production houses will incur losses. I don't think they'll want that. But it's a fact that when the camera rolls, keeping a mask on is not possible. That's the time when actors are most vulnerable."
FEDERATION PREPS FOR TIGHTER SURVEILLANCE
The Federation of Cine Technicians and Workers of Eastern India (FCTWEI) has some positive steps in mind.
Quote:
"We've asked all technicians to use masks, sanitisers and face shields given by the federation. Since COVID cases had gone down in between, many of us had started taking things lightly and stopped using masks and sanitisers. Also, during the first wave, we used to conduct studio-wise monitoring. Due to the fall in cases and on-going elections, that was stopped. We'll begin it again from April 26. Like before, there will be an observer who will monitor and scrutinise the shooting floors,"
said Federation president Swarup Biswas.