In conversation with Tarun Anand of the Universal Business School about the new avatar of the post-COVID MBA
From changing student expectations of what constitutes a desirable learning experience to the rising popularity of micro-credentials and a readily available menu of online qualifications- the post-COVID MBA looks quite different. As a result, the business of business schools is changing. Schools are evolving into more comprehensive organizations. They are delivering more programs online, moving into new geographical regions, and expanding into more speciality areas.
But many schools are finding they can't do all of these activities alone. As a result, more institutions are "unbundling" their operations and sharing control of their programs with other institutions. Such unbundling can involve any number of models. Here's what Tarun Anand of the Universal Business School, who has been a pioneer in high-quality management education in India has to say about the change.
1. The MBA continues to be in demand. What changes will we see in this decade to the structure of an MBA?

I see the following 5 trends emerging in the MBA. Firstly, there will be a heightened collaboration amongst Business Schools whereby students will start at one institution, go to another institution that is a specialist in a particular area and then pass out from the 3rd institution in another country possibly. This is already happening and will allow students to experience a multi-cultural and multi-social environment, build flexibility and adaptability, given students will have to adapt to different institutions and situations which is exactly what a career mimics.
Secondly, the focus will shift from pedagogy to andragogy as we are dealing with adults and not children, so I see the words pedagogy disappearing from higher education. Adult learning must incorporate the fact that adults are internally motivated and self-directed which necessitates a completely interactive classroom. Adults bring life experiences and personal interests to learning. This helps to foster reflective learning opportunities, critical and creative thinking. Also, adults are goal-oriented (not grade-oriented) and relevance-oriented. They are naturally interested in real-world problem-solving s****s. They will demand experiential learning, where they must try, experiment and experience things and fail rather than simply observe and be passive listeners. And finally, adult learners like to be respected as equals and believe in the open expression of ideas, reasoning, and feedback at every opportunity.
Thirdly, a sharp focus on experiential learning alone will unlock the real power of a classroom. Many subjects have moved online thanks to Coursera and edX. The classrooms will provide peer to peer learning and experiential learning opportunities, custom-curated to achieve unique outcomes for students in that particular classroom.
Fourthly, faculty will need to invest heavily in curating new content. They will have to find newer ways to integrate technology into the classroom, for eg; simulation and gamification, as differentiators.
Finally, the MBA will move from a single discipline focus like finance, marketing to a 'challenge centric learning' that involves multi-disciplinary and inter-disciplinary thinking. The post COVID world nictitates MBAs to be able to solve complex problems, deal with ambiguity, ensure societal impact and ensure sustainability at the centre of their work.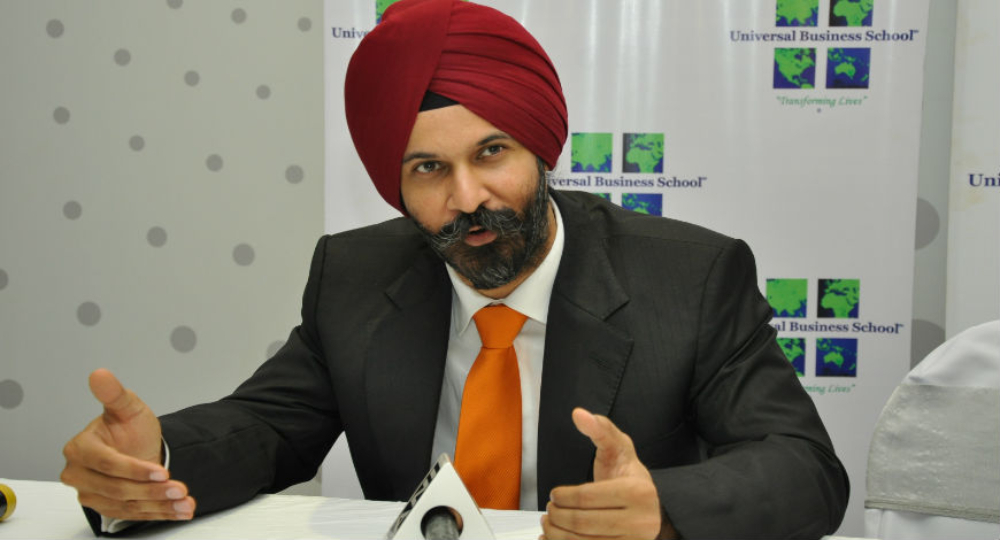 Tarun Anand, Founder and Chairman, Universal Business School
2. How important is it to do a management course as an undergraduate degree?

In the times to come, I believe that undergraduate management education will become a very basic requirement. Look at this as beyond just business management, whether one wants to manage an NGO, manage the government, manage the health sector or just manage one's home, all of this requires to understand how to manage the resources in the most optimal and effective fashion.
Super-specialization can come at the PG level. Those students who are keen to enter the world of business through either the employment route or the entrepreneurial route, they can build further and develop core business s****s.
3. What is the difference in the value addition between a UG management degree and a PG management degree?

Whilst the UG management degree will set a platform for the student to acquire a basic grounding knowledge in management, the PG management Degree focuses on the application of that knowledge and pivots essentially to developing the s****s required to succeed in the management of any enterprise.
4. Leo Tolstoy wrote in Anna Karenina: "All happy families resemble each other, but each unhappy family is unhappy for its own reasons." How does this apply to modern organizations?

Modern organizations are dysfunctional due to several factors. Leading amongst those is the paucity of high-quality leadership and the inability to attract and retain top talent. Pretty much like happy families, successful organizations are those in which everyone knows their role and contributes to the overall wellbeing of the family. If each member is pulling in a different direction, or if one family member is disgruntled, there is an air of unease. Similarly, organizations need to move swiftly to resolve underlying problems -these tend to be different in each case and focus on creating value. One has to recognize and compensate the relative contribution of each member of the team, have a growth plan and an effective redressal mechanism to resolve all issues.
5. You have recently launched India's first case study centre. Tell us about how you will contribute to the collective knowledge of this country?

Businesses have taken bold and unprecedented steps in the face of uncertainty. Many Indian entrepreneurs have shown tremendous agility and adaptability to reimagine their business models during this black swan event which no business could ever have forecast. It is an opportune time for us to launch our case study centre and bring these examples to light. Students across India can learn priceless lessons here. Further, we wanted to change the paradigm of learning only from western cases- while important, they may be less relevant to the local business scenario. Through Universal Business School's Case Research Centre, international students too can access Indian business cases.
6. How are you preparing your students for a post-pandemic world?

We are walking the talk. We are successfully delivering joint management programs in collaboration with leading universities in UK, USA, France, Switzerland, Italy and Bulgaria. These institutions have 100+ years of pedigree and have achieved the highest level of global accreditation from AMBA, AACSB, QAA, EduQua and others. We simulate Dalal Street within the campus, thanks to our Global Cross Asset Trading Room, where students learn to be agile and respond to the real-time movement of markets.
Thanks to our deep engagement with top CEOs, in spite of the economy taking a dive, UBS attracted a record 310 companies to participate in campus recruitment for final placement and the summer internship process. Our Corporate Relations team pivoted to focus on new fast-growing companies and attracted 37 new recruiters for the final placement for all three of its management programs- the PGDM batch (2018-20), the PGDM with Global Management Program batch (2018-20) and the 1 year Global MBA batch(2019-20).
Disclaimer: This article has been produced on behalf of the Network by Times Internet's Spotlight team.