Hartalika Teej 2018: Know Date, Timings, Vrat, Vidhi, Importance of The Festival
Hartalika Teej 2018: Date, Timings, Vrat, Vidhi And Everything You Need to Know About The Festival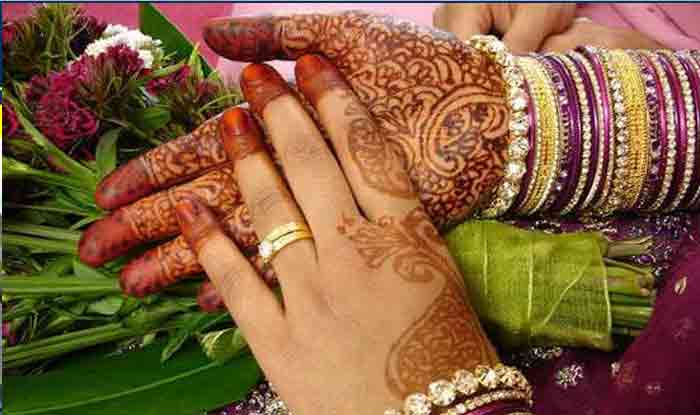 Hartalika Teej Vrat is observed on September 12, 2018 during Shukla Paksha Tritiya of Bhadrapada month. On this day, makeshift statues of Lord Shiva and Goddess Parvati are made with the sand and worshipped for marital bliss and progeny. Hartalika Teej is one of the three main teej festivals in the country. It is celebrated in parts of Rajasthan, Madhya Pradesh, Uttar Pradesh and Haryana. Women perform pooja, dress up in new clothes and observe fast on this day for marital happiness. Some also apply henna.
Hartalika Teej is known by this name due to the legend associated with it. Hartalika word is a combination of "Harat" and "Aalika" which means "abduction" and "female friend" respectively. According to the legend of Hartalika Teej, the friend of Goddess Parvati took her to the thick forest so that her father can't marry her to Lord Vishnu against her wish.
The morning time is considered good to perform Hartalika Puja. If morning Puja is not possible due to some reason then Pradosh time is also considered good to perform Shiva-Parvati Puja. Teej Puja should be done after taking early bath and getting dressed up with fine clothes. Sand made Lord Shiva and Goddess Parvati should be worshipped and legend of Hartalika should be narrated during the Puja.
Hartalika Vrat is known as Gowri Habba in Karnataka, Andhra Pradesh and Tamil Nadu and it is a significant festival to get blessing of Goddess Gowri. On the day of Gowri Habba women observe Swarna Gowri Vratha to seek blessings of Goddess Gowri for happy married life.
The timings for Hartalika Teej's morning prayer muhurat is from 06:15 am to 08:42 am. The duration for this Muhurat lasts 2 hours 26 minutes, according to drikpanchang.com
Tritiya Tithi begins at 6:04 pm on September 11 and Tritiya Tithi ends on 4:07 pm on 12 September
Haritalika Teej is celebrated during Shukla Paksha Tritiya of Bhadrapada month. Haritalika Teej comes one month after Hariyali Teej and most of the time celebrated one day before Ganesh Chaturthi. During Haritalika Teej women worship Lord Shiva and Goddess Parvati which are made of clay.