Know the weirdest phobias of your favorite Bollywood celebs
1/10
Image credit: Twitter
Shah Rukh Khan s phobia from horse riding
King Khan, the Baadshah of Bollywood who rules hearts of fans with his charismatic personality is scared of something you did not know till now. Yes, SRK is afraid of horse riding a bit too much. SRK's phobia has prevented him doing many scenes in movie riding a horse.
2/10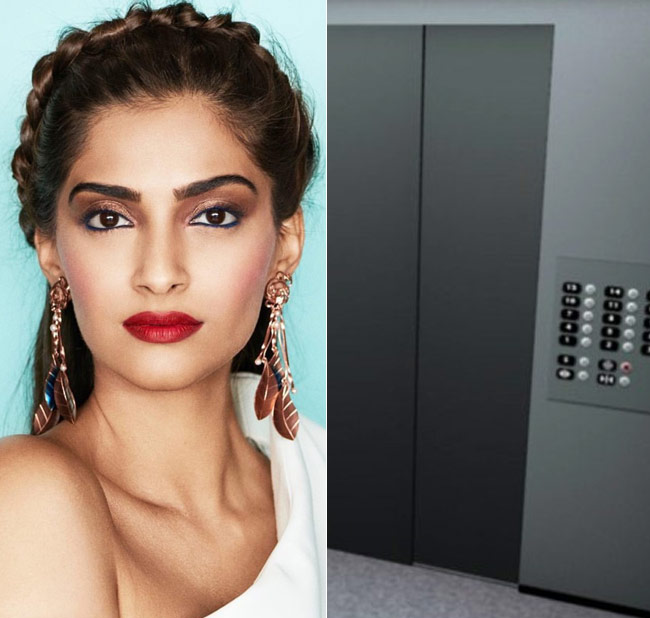 Image credit: Twitter
Sonam Kapoor s phobia from elevators
Fashionista Sonam who fears no experiments in the field of style is scared of something else that you would have not thought of. Sonam fears elevators in malls and airports, and she makes it sure she doesn't face them frequently. Once she was given a shot to be taken on elevator, and it took about 5 hours for a single shot.
3/10
Image credit: Twitter
Vidya Balan's phobia from cats
The on screen Monjolika who was famous for scaring the hell out of people with her possessed character is herself scared of cats in real life. Vidya Balan, the 'Monjolika' of our industry is scared of cats. Shocked? Even I am, this sounds surprising and strange since Vidya Balan has done a marvellous job in Bhool Bhulaiya.
4/10
Image credit: Twitter
Katrina Kaif's phobia from tomatoes
Katrina is scared of tomatoes and she had to face the biggest fear in Zindagi Na Milegi Dobara and the actress through her expressions did not let know fans about the phobia. According to reports, she even rejected a commercial of a Tomato Ketchup for the same reason.
5/10
Image credit: Twitter
Abhishek Bachchan has fear of fruits
Abhishek Bachchan is not a big-time fitness enthusiast, suffers from a phobia of fruits and runs away at the sight of them. As if that was not enough, Bachchan Jr publicly admitted to his hatred towards fruits and added that he has NEVER eaten a fruit!
6/10
Image credit: Twitter
Ranbir Kapoor's fear of ****roaches
Ranbir once shared his dread for spiders and ****roaches that he cannot stand the sight of creepy crawlies.
7/10
Image credit: Twitter
Alia Bhatt's phobia from the dark
The young actress might have ventured to the dark side of human emotions with her critically-acclaimed movie Highway but darkness is something which still becomes difficult for the actor to handle. Alia's phobia of darkness is so overpowering that she sleeps with a dim light switched on and curtains slightly open!
8/10
Image credit: Twitter
Arjun Kapoor's phobia from ceiling fans
Arjun Kapoor fears ceiling fans and his fear is so great that he does not have a single fan in his home and also tries them to avoid wherever he goes.
9/10
Image credit: Twitter
Kangana Ranaut's phobia from driving
Though the Queen has a license to drive, she reportedly freezes when she is behind the steering wheel. According to Mid-Day, she feels her driving phobia started when she tried to drive one day and banged into an auto rickshaw.
10/10
Image credit: Twitter
Anushka Sharma's phobia of riding bikes
The Jab Harry Met Sejal actor has got this strange fear of riding bikes. According to Mid-Day, the actor lost her wits while filming a scene for her film Matru Ki Bijlee Ka Mandola. Though Imran Khan drove the bike, Anushka was panic-stricken. Imran assured Anushka that he won't let her fall off and drove at a considerably lesser speed to make her feel safe.