Sabyasachi Satpathy (neighbor) – he says I am a drama queen, I can show any color, I like peace but dont mess with me, love is love, it doesnt matter if you love man or woman, its my personal choice, I am time bomb that can blast any moment.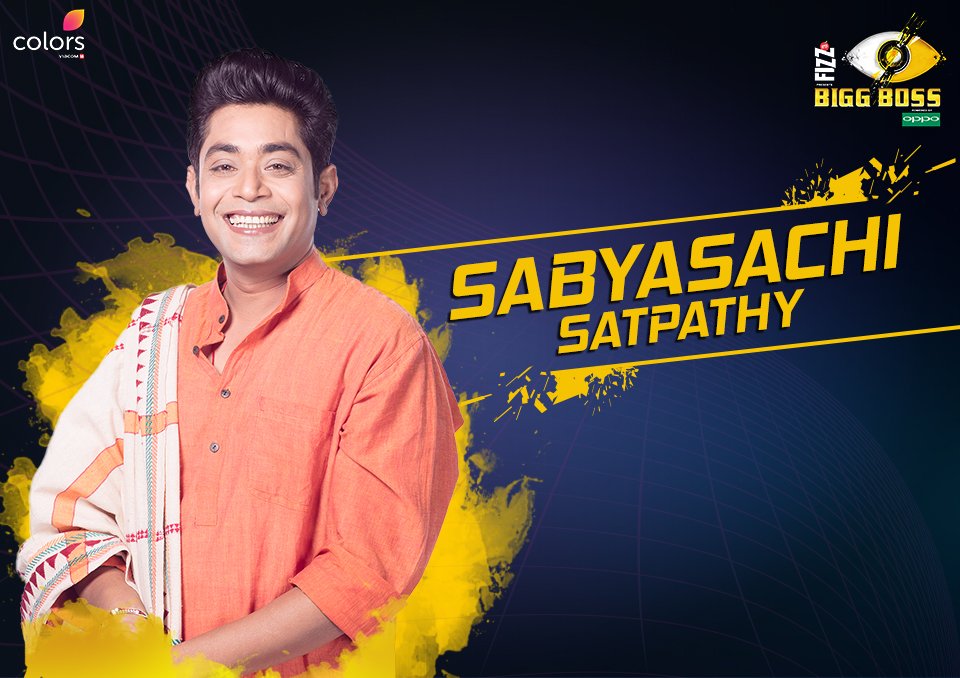 S
abyasachi/Shagoon Satpathy Bigg Boss 11 contestant profile, biography and personal information


Sabyasachi Sathpathy who is popularly known as Shagoon Sathpathy is another commoner contestant of Bigg Boss 11. He is a popular name in fashion industry and has organized auditions for many beauty and fashion shows. He has ample of talent and knowledge about fashion, he is a TV presenter and a good chef. Know more about Sabyasachi, his profile, biography, achievements and his aim for to ether Bigg Boss 11.
A popular name in Oriya TV industry and now struggling to enter into the main stream of Bollywood, Sabyasachi went through lots of ups and downs in his life. He is in Mumbai for last few years and has been hosting auditions of many new comers, he has been part of many shows but never got the due fame. After getting the opportunity to be a part of Bigg Boss in this season he grabbed it and now is selected as a commoner contestant.
Profile, biography of Sabyasachi Sathpathy, contestant Bigg Boss 11
Sabyasachi alias Shogoonn Sathpathy present status
- She is single at present.
Sabyasachi sathpathy age
- Her date of birth is on 1992 and her present age is 25 years.
Sabyasachi sathpathy address
- She is basically from Berhampur, Orissa but presently residing at Mumbai.
Facebook profile
-
https://www.facebook.com/sabyasachi.satpathy.969
.
Twitter profile
- No twitter account available.
Sabyasachi sathpathy educational qualification, family, works, achievements and controversies
Sabyasachy did his schooling from St Vincents Convent School, Berhampore and did graduation in commerce from Khallikote Autonomous College. He did jobs in IT industries and now related to fashion industry. He was judge and host for audition of Miss India 2017. He also do professional audition for aspirants who want to make career in Bollywood and fashion industries. Sabyasachi is a fashionata, a TV presenter and a good dancer too. Now he is here to gain the limelight from the front and will be seen in his first reality show Bigg Boss 11.
Sabyasachi sathpathy journey in and as Bigg Boss 11 contestant
Bigg Boss journey of Sabyasachi Sathpathy is expected to be a roller coaster ride. He is a peace loving personality but at times can lose his cool which may go for or even against him in the show, depending upon the situation. A right action at right time can lead him to longer journey. All the best to Sabyasachi.