Rishi Mehra gives a bird's eye view on credit cards which offer maximum discounts on online shopping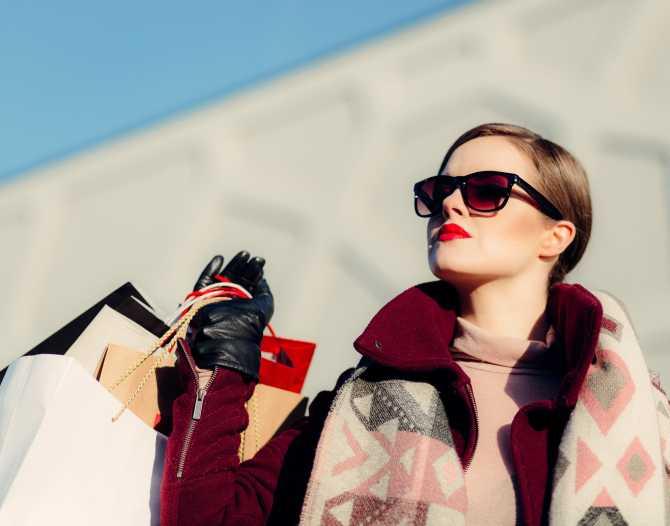 With the emergence of e-commerce websites, the trend of online shopping has developed in India. It is appealing because of the convenience it provides and the ability to avoid the crowd. Moreover, the customer gets to check and compare the products from multiple brands on various sites.
It saves time and helps the buyer make better decisions through customer reviews. The online stores are easily accessible through mobile phones and computer.
The buyer gets the benefit of selecting the mode of payment as per his/her suitability. This gives the buyer freedom to buy whatever s/he wants to without worrying about the availability of cash.
Where post demonetisation cash has been a rare sight, wallet payments via cards has become the most common medium of online purchase. And why not it should be?
The customers making payments via credit cards get additional benefits. They are provided with good discounts, cash backs, gift vouchers, perks and reward points on every purchase.
So if you do a lot of shopping online and want to enhance this experience by using a credit card, here are some of the best credit cards for making purchases along with the benefits:

1. SBI Simply Click
This card is truly designed for online shopping. The customer gets 10X (tomes) reward points for making an online purchase.
The customer has to pay one time annual fee of Rs 499 and renewal fee of Rs 499 per annum. The annual fee is reversed if the annual spends for the previous year exceeds or is equal to Rs 100,000.
The holder gets the interest free credit period of 20-50 days and thereafter has to pay finance charges up to 3.35 per cent per month. The holders of this card are entitled to receive the following benefits:
As a log-in gift, the customer receivesAmazon gift cards on joining
Earn 10X rewards on online spends with exclusive partners: Amazon / BookMyShow / Cleartrip / Foodpanda / FabFurnish / Lenskart / OLA / Zoomcar
Earn 5X rewards on all other online spends
E-voucher worth Rs 2,000 on annual online spends of Rs 1 lakh
E-voucher worth Rs 2,000 on annual online spends of Rs 2 Lakhs
2.5 per cent fuel surcharge waiver for each transaction between Rs 500 & Rs 3000 (exclusive of GST, wherever applicable, & all other charges)
Rs 700 instant cashback on domestic roundtrip flights worth Rs 5,000 or more booked using Cleartrip Mobile App
Rs 500 instant cashback on domestic roundtrip flights worth Rs 5,000 or more booked using Cleartrip website
2. Axis Bank Buzz Credit Card
This is the ideal card for people who keep shopping site as the internet home page. The bank charges the joining fee of Rs 750 and the annual charges of Rs 750 from second year onwards.
The customer doesnít have to pay any annual fee for the first year. The holder of the card gets the privileges such as:
Flipkart gift voucher worth Rs 1,000 on making three purchases within first 45 days as a welcome gift
Exclusive discount of 5 per cent at Flipkart whenever you shop
3X Axis eDGE reward points on online shopping
Gift vouchers worth Rs 8,000 from Flipkart
On every Rs 200 spent online the holder gets 6 Axis eDGE reward points
Conversion of purchases to EMI on transactions of Rs 2,500 or more through multiple options
3. HDFC Solitaire Credit Card
HDFC Bank has uniquely designed this card to benefit the women shopaholics and increase their joy. The customer can now enjoy spending and shopping as for every spent of Rs 150 the holder is rewarded with three points.
The Bank offers interest free credit period of up to 50 days with other benefits that are as follows:
The customer receives Rs 1,000 Shoppers Stop vouchers on Rs 75,000 spends every six months
50 per cent more reward points on dining and grocery spends
Chance to earn a cashback of more than Rs 4,000 on points gathered by spending Rs 5 lakh on the card.
No cost liability on losing the card
Option of saving Rs 1,500 in a year on fuel transaction
4. CitiBank Rewards Card
The Bank doesnít charge any joining fee for issuing the card.
The customer only has to bear the nominal annual fee of Rs 1,000 at the end of the year. This fee too is waived off on making spends of Rs 30,000 in the membership year.
The holder without spending more on the credit card can avail the advantage of extra reward points. The customer can redeem or collect the reward points as per his/her choice as the reward points donít expire.
It has numerous benefits, especially for the online shopping:
Welcome rewards in the form of 1,500 bonus points on the first spend made within 30 days of card issue
Attractive redemption offers
Win 10 reward points for every Rs 125 spent at apparel and department stores and select partners
Earn 1 point for every Rs 125 on all other purchase
5. ICICI Bank Coral American Express Credit Card
It is the most preferential credit card for online shopping. With zero annual fees for the first year, the customer has to pay Rs 1,000 as the membership fee.
The card user gains heavy discounts, movie vouchers and can save a lot on the usage of the card.
50 per cent extra reward points on online spends
Complimentary Provogue tie on joining
Earn 4 PAYBACK points on every Rs 100 spent on dining, groceries and at supermarkets
Win 3 PAYBACK points on every Rs 100 spent on online transactions
Gain 2 PAYBACK points on every Rs 100 spent on other transactions excluding fuel