Birthday Aamir Khan! Here's the A-Z of all things that define the actor
He has been bestowed with the most favourable words thanks to his eclectic choice of films. With dedication that's exemplary, Aamir Khan has become synonymous with quality cinema. He is a stickler for perfection and won't settle for anything but the best. As he celebrates his 53 birthday today, and is being cherished by his legion of fans around the world, we try and list down a A-Z of the actor, comprising of things that must mean the most to him and things that we associate the actor with. Take a look…
A – Azad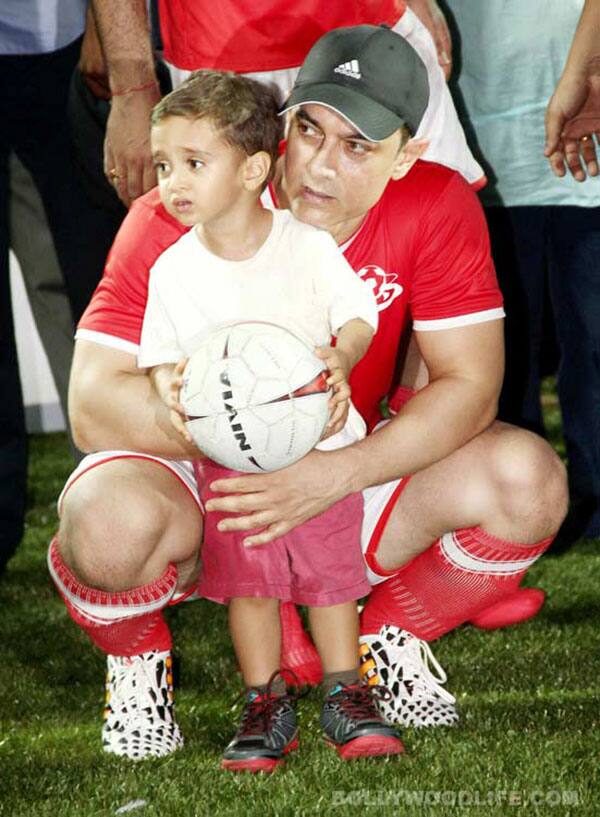 We caught glimpses of Aamir Khan – the dad, when he started stepping out with son, Azad. The cute little guy has Aamir wrapped around his little finger, which is evident from the manner in which he dotes over him. Be it a football match or a festive celebration, Aamir makes sure Azad is well-entertained.
B – Box office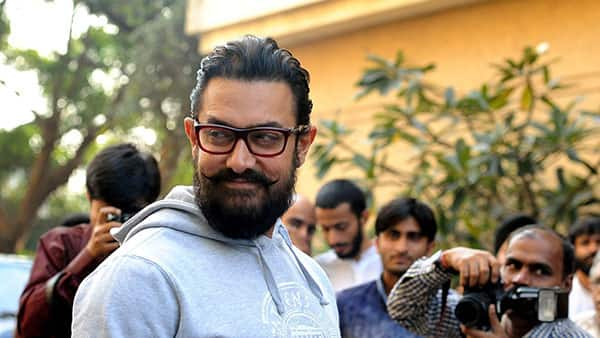 When it comes to the box office, there is no one like Aamir Khan. The actor has the success formula down pat. He knows how to make his films work and his calculations are on point. In the past years, the actor has seldom gone wrong with his choices – be it acting in a film or producing one.
C – Cry baby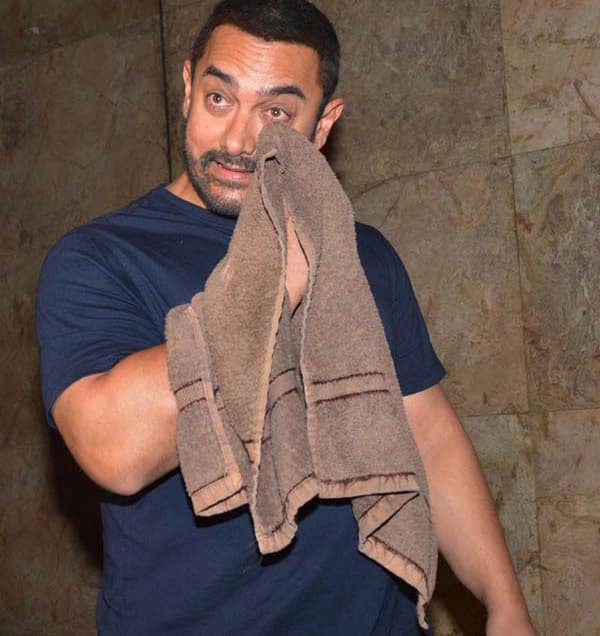 Not many must be aware of this, but Aamir Khan is a very sensitive person and breaks down every time he gets emotional. More than once we have spotted him come out of a theatre, wiping his eyes. How cute!
D – Dangal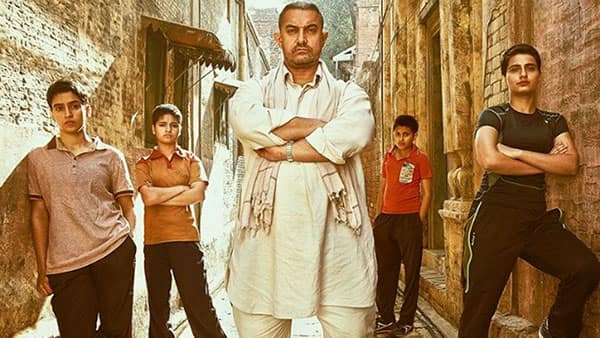 Dangal is career-defining film for the actor. Not only did he undergo crazy transformations for the film, he played a strict father who instills discipline in his daughters. It was a huge risk that paid off handsomely.
E – Eclectic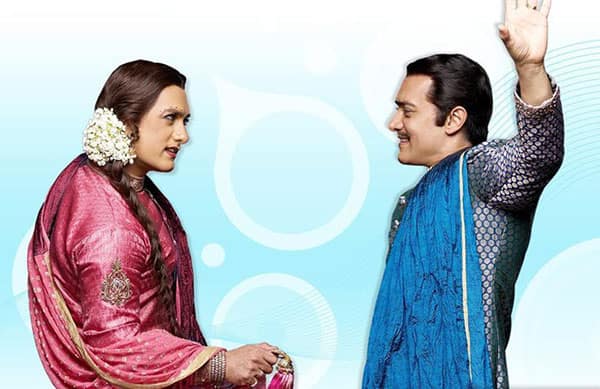 If there's any one word that can be used to define Aamir Khan, the actor, it has to be eclectic. Never has he conformed to the norms and yielded to cliches. All his films, ad films and shows have been different and out-of-the-box.
F – Fanaa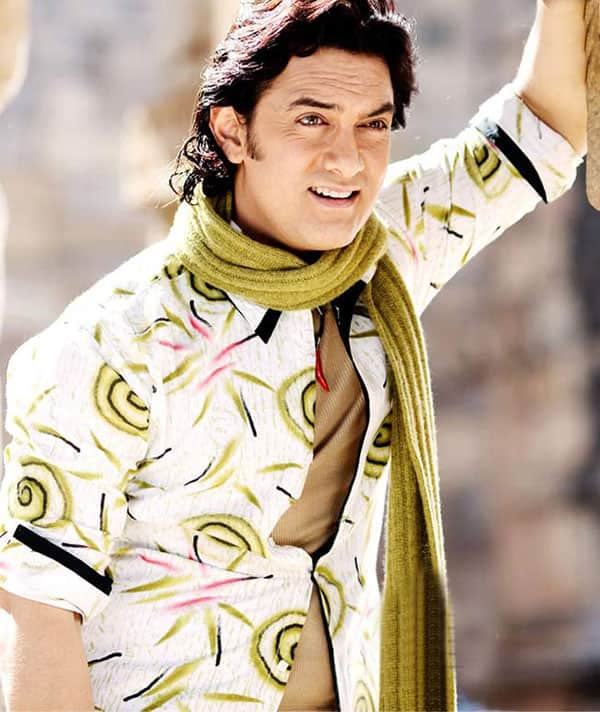 Not known for his negative characters, Aamir hit it out of the park as the terrorist in Fanaa. Not just the blind girl, played by Kajol, Aamir being the wide-eyed innocent character that he was, manages to convince everyone that he is just a lover boy before dropping the disguise and shocking everyone. Such an iconic role!
G – Ghulam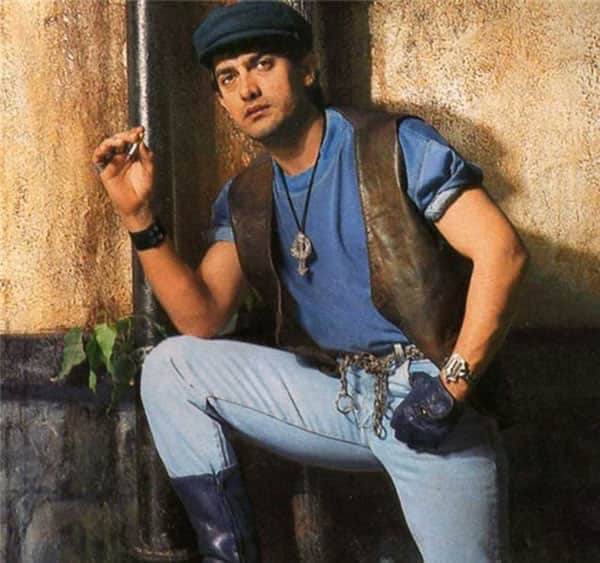 How can one forget a street-smart Aamir Khan extinguishing a lit matchstick on his tongue in Aati Kya Khandala song? And remember the stunt he pulled off by running in front of a train? Yes, another role worth remembering.
H – Holi
This was Aamir Khan's first film, after his stint as a child actor. A coming-of-age film, that was part of a student project, this film showcased a rather young Aamir, who was raring to go.
I – Intelligent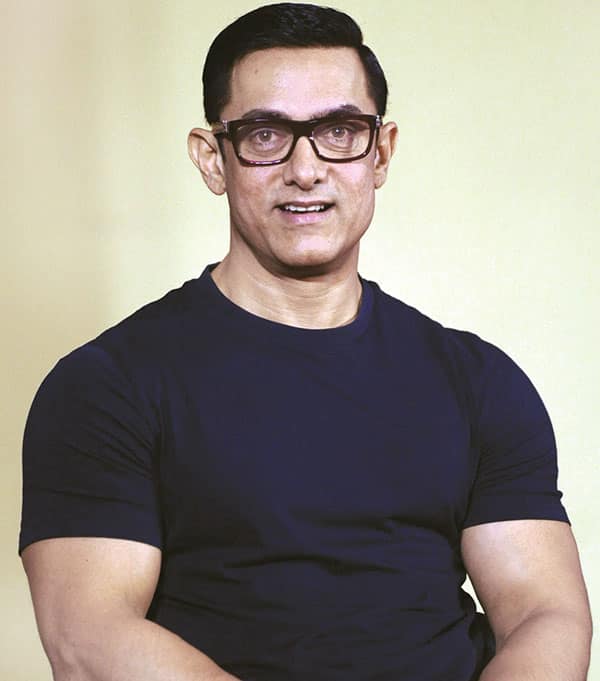 Intelligence and Aamir Khan go hand-in-hand. He can easily be called a thinking woman's dream come true simply because he is such a well-read and travelled person. You can sit hours on end and talk to him without worrying about running out of things to talk.
J – Jo Jeeta Wohi Sikandar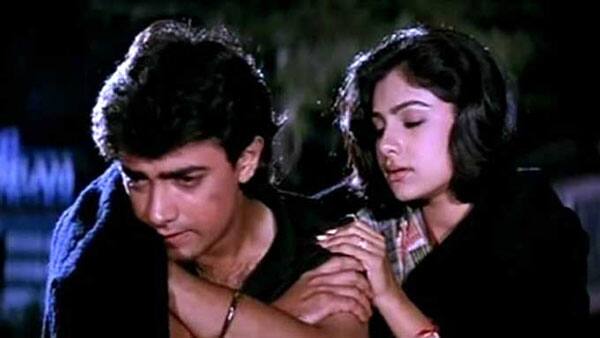 Pehla Nasha is all we can sing when we think of Jo Jeeta Wohi Sikandar.
K – Kiran
Aamir Khan and Kiran Rao seldom indulge in PDA but their love story is quite an interesting one. And the manner in which they complement each other is reason enough to believe that they are indeed a match made in heaven. She is an inseparable part of his life.
L – Lagaan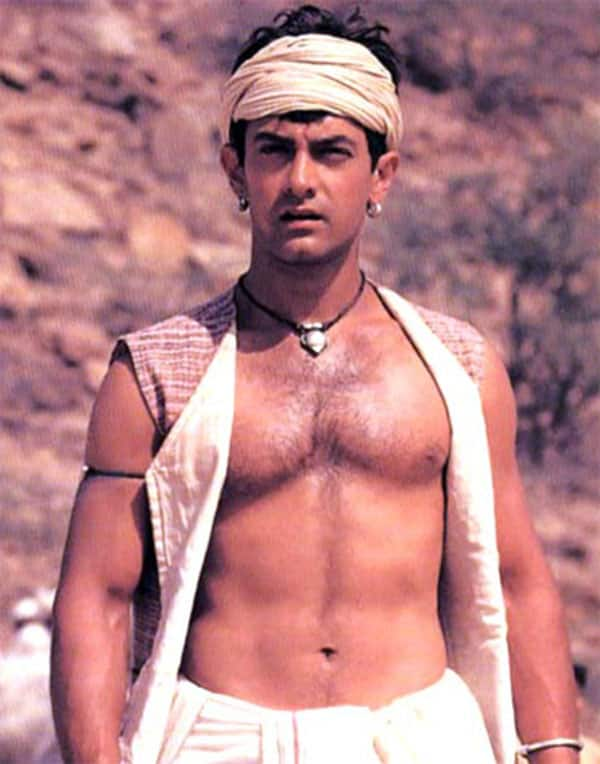 A legendary film in its own right and a very important part of Aamir Khan's filmography, Lagaan will always remain special for the actor and his fans. The film was also India's official entry to the Oscars that year.
M – Marketing genius
Remember how Aamir stole Shah Rukh's thunder by visiting theatres playing SRK's Rab Ne Bana Di Jodi and giving the crew there the Ghajini buzz cut? That's Aamir for you. He will do anything to ensure his film gets noticed.
N – Nanga punga dost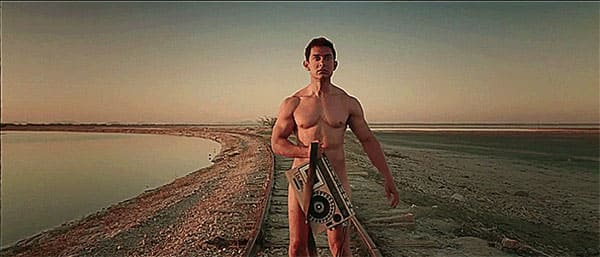 We will let the picture do all the talking here.
O – Om Shanti Om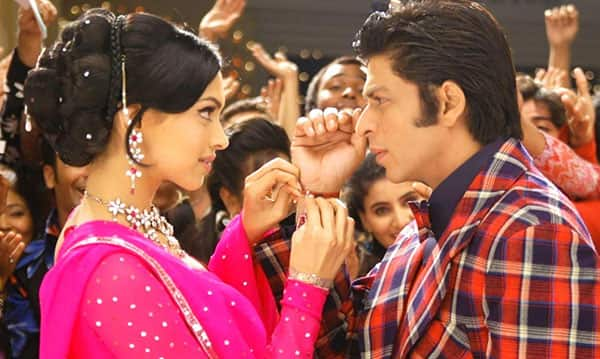 No, this is not a mistake. We bet you didn't know that Aamir, too, was going to be a part of the special song that featured most stars. However, the superstar, being the perfectionist that he is, asked for a script and the idea got dropped then and there.
P – Phunsuk Wangdu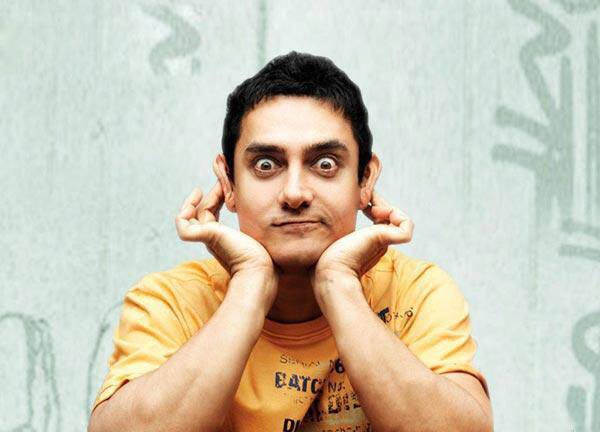 Aamir just blew everyone over with his portrayal of Rancho aka Ranchoddas Shyamaldas Chanchad aka Phunsuk Wangdu in the film, didn't he?
Q – Qayamat Se Qayamat Tak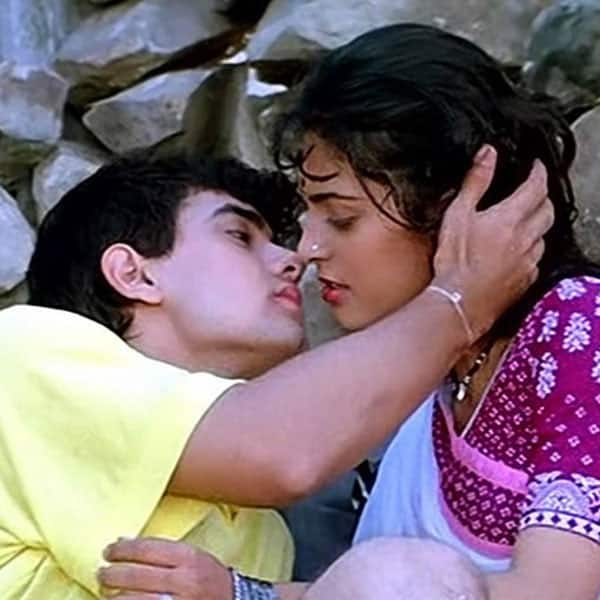 Honestly, when we saw this film, all we wanted to do was flee from home with the cute Aamir and sing, 'Ae mere humsafar…'
R – Rangeela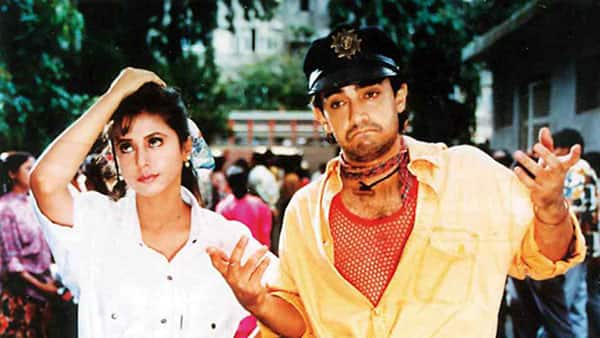 Oh that swag!
S – Satyamev Jayate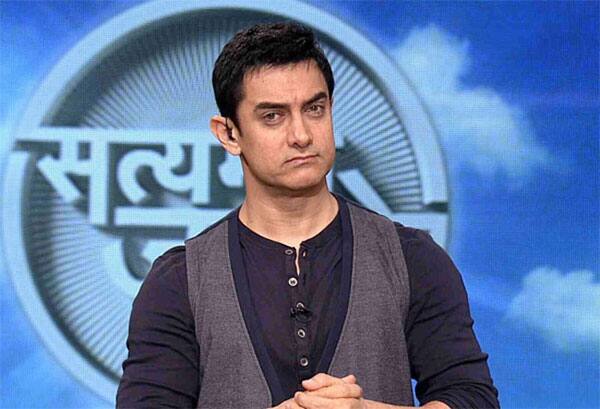 The actor threw everyone a googly when he chose to make a TV debut with a show like Satyamev Jayate and had us all glued to our screens in rapt attention.
T – Transformer
It won't be wrong to call Aamir a Transformer. Just take a look at the splendid manner in which he adapts for roles. He is like a chameleon!
U – Undefeated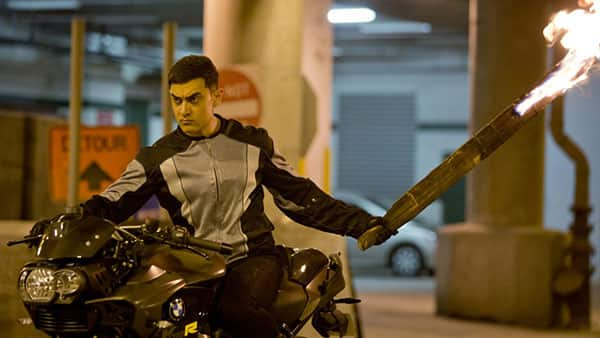 We mean at the box office, where he has been the reigning king since the past many years.
V – Versatile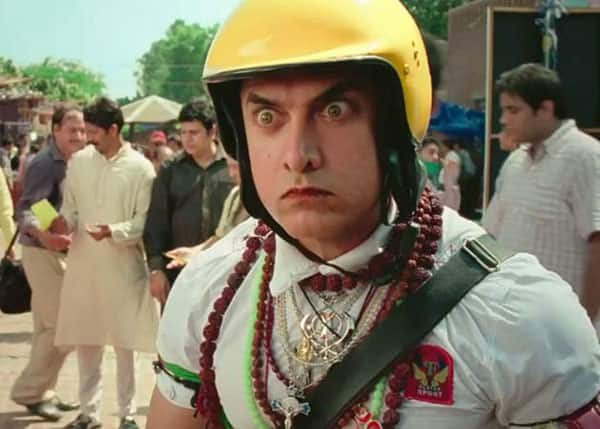 From a college student to an alien – Aamir's range of characters are as diverse as chalk and cheese.
W – Whacky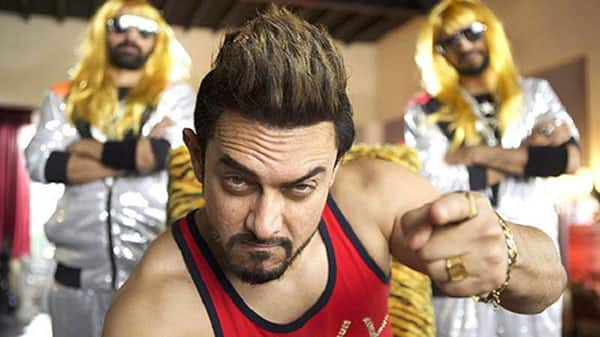 Have you seen that kind of efforts he takes to fit in a role? Unbelievable this man is!
X – Xpert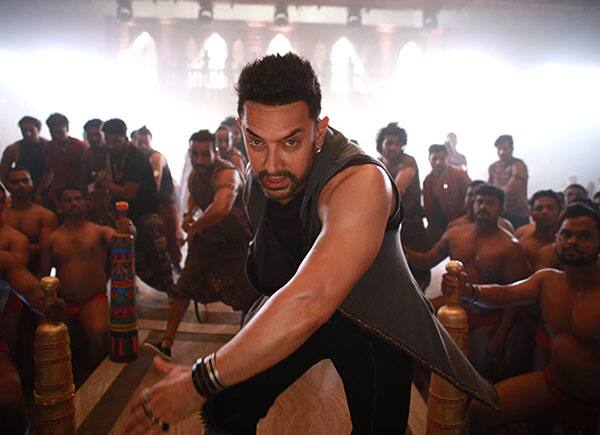 Be it the water problem plaguing the villages of Maharashtra or the issue of global warming – not only is Aamir aware of everything, he has various points to make about all of it.
Y – Yaadon Ki Baraat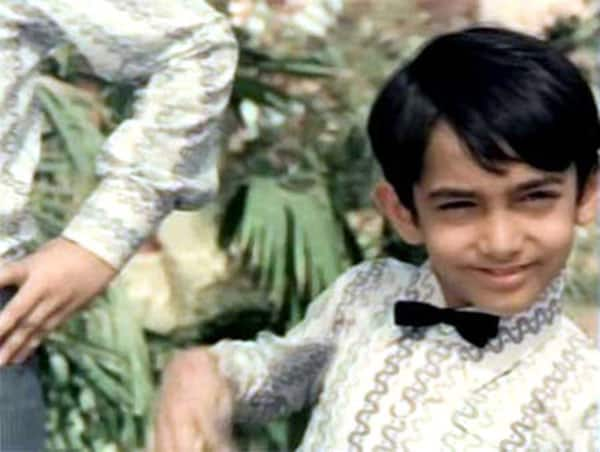 How can we not include this film that first introduced us to the awesomeness that was Aamir Khan.
Z – Zoobie Doobie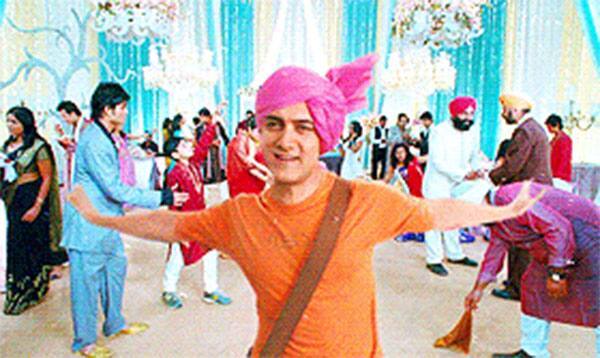 And this is exactly how we want to wish him on his birthday.
Happy Birthday, Aamir Khan, may you live to be a hundred and three!