World Down Syndrome Day 2018: 7 facts you MUST know to enhance your knowledge
1/7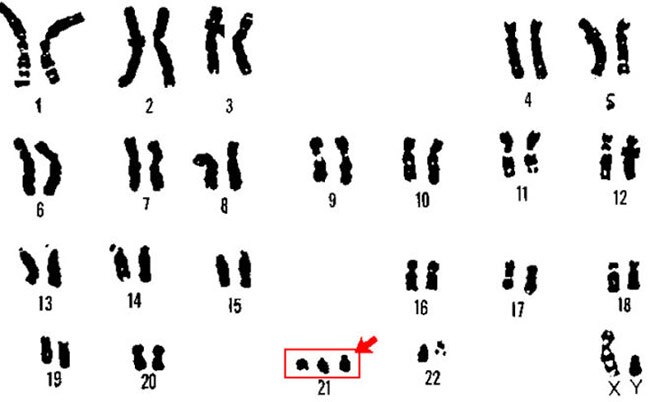 Image credit: Twitter
Cause of Down Syndrome
Today, on World Down Syndrome day, you must be made aware of the causes, symptoms, and diagnosis and treatment fof this disease. Down syndrome occurs when an individual has a full or partial extra copy of chromosome. This additional genetic material alters the course of development and causes the characteristics associated with Down syndrome.
2/7
Image credit: Twitter
Statistics of Down Syndrome
One in every 691 babies in the U.S. is born with Down syndrome, making it the most common chromosomal condition. There are more than 400,000 people living with Down syndrome in the U.S.
3/7
Image credit: Twitter
Types of Down Syndrome
There are three types of Down syndrome. T21 is the most common. All cells have an extra chromosome. Translocation Down syndrome, when part of chromosome 21 becomes attached onto another chromosome. Mosaic Down syndrome, where only some cells have an extra chromosome, but other cells in the body are typical.
4/7
Image credit: Twitter
Diseases that are common in Down Syndrome patients
30%-50% of individuals with Down syndrome have heart defects and 8%-12% have gastrointestinal tract abnormalities present at birth. Most of these defects are now correctable by surgery.
5/7
Image credit: Twitter
Strengths of Down Syndrome patients
All people with Down syndrome experience cognitive delays, but the effect is usually mild to moderate and is not indicative of the many strengths and talents that each individual possesses.
6/7
Image credit: Twitter
Effect of Down Syndrome patients on siblings
Siblings of kids with Down syndrome are not affected negatively; on the contrary, most siblings report that their relationships are one of the greatest gifts in their lives.
7/7
Image credit: Twitter
Physical traits of Down Syndrome patients
A few of the common physical traits of Down syndrome are: low muscle tone, small stature, an upward slant to the eyes, and a single deep crease across the center of the palm.
Similar Threads: