We'd asked you, dear readers, to share your food pictures.
Here are some more interesting responses that we received from you
.
Trust us when we tell you that these food pics will tease your taste buds.
If you have some delicious food pics and experiences, you can share it with us here
These food pics will make you hungry in no time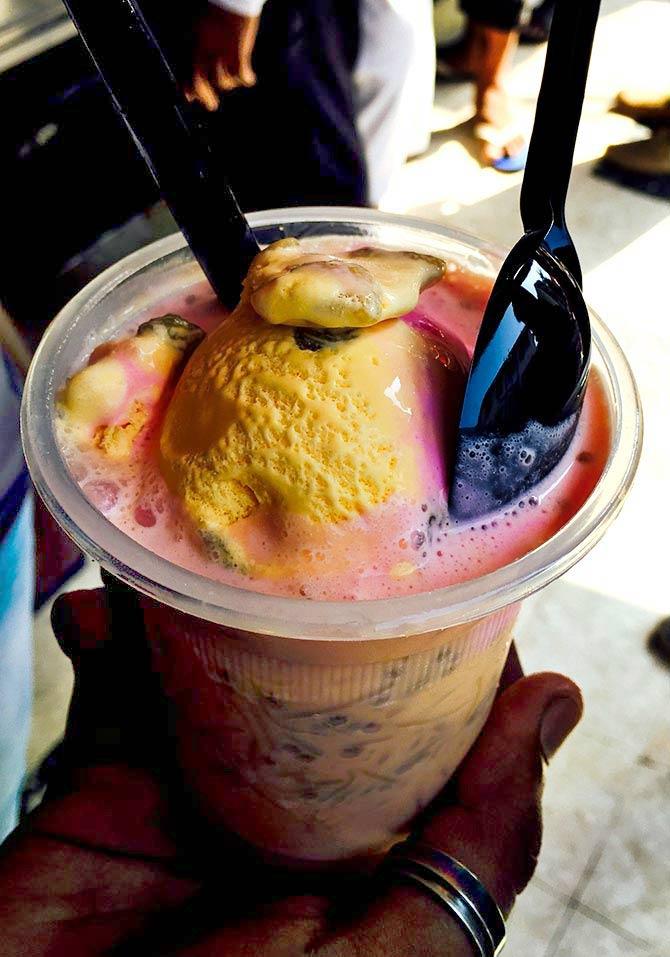 IMAGE: Aruxavier sent us this image of ice cream falooda at Baba Falooda in Mahim, Mumbai.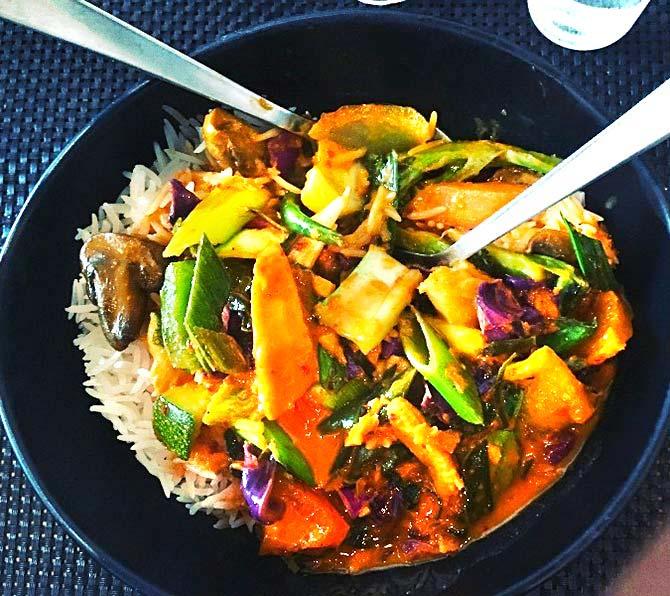 IMAGE: Thai curry with jasmine rice served at Emprino in Bandra, Mumbai.
Photo courtesy Aruxavier.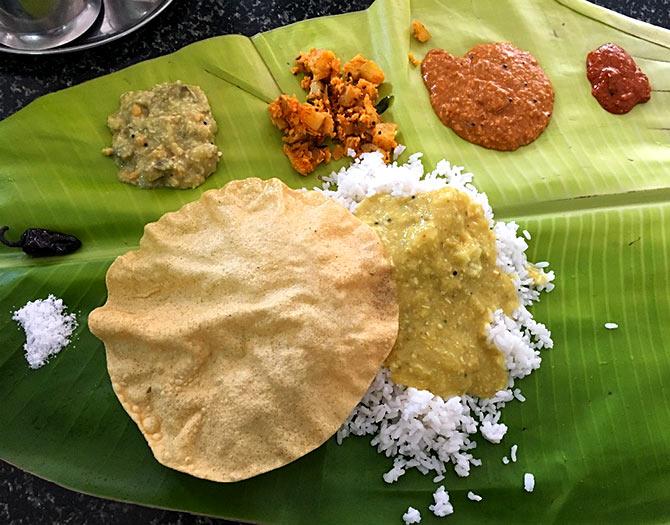 IMAGE: A humble sadhya with crunchy papaddam will make your tummies happy.
Photo by Aruxavier.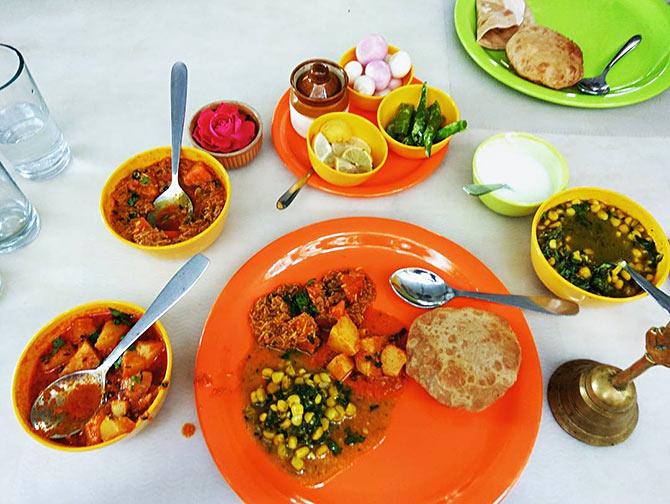 IMAGE: Abhijit Aikara captured the tempting colours and flavours of Gujarat at the House of MG in Ahmedabad, Gujarat.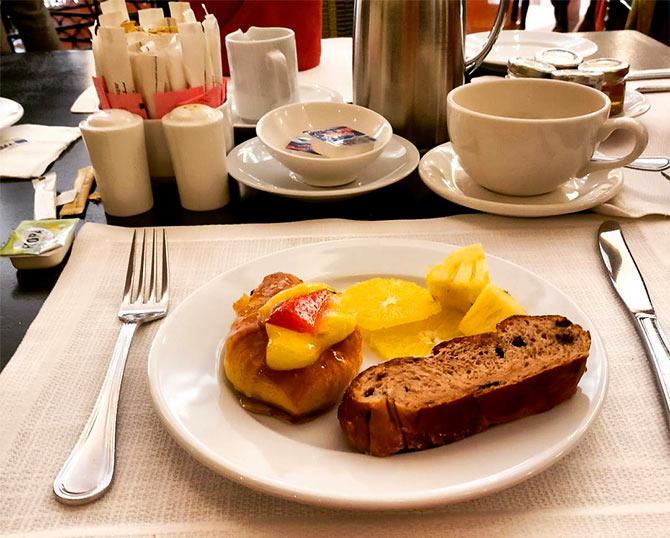 IMAGE: Abhijeet also shared this image of his breakfast menu at Radisson Blu in Doha.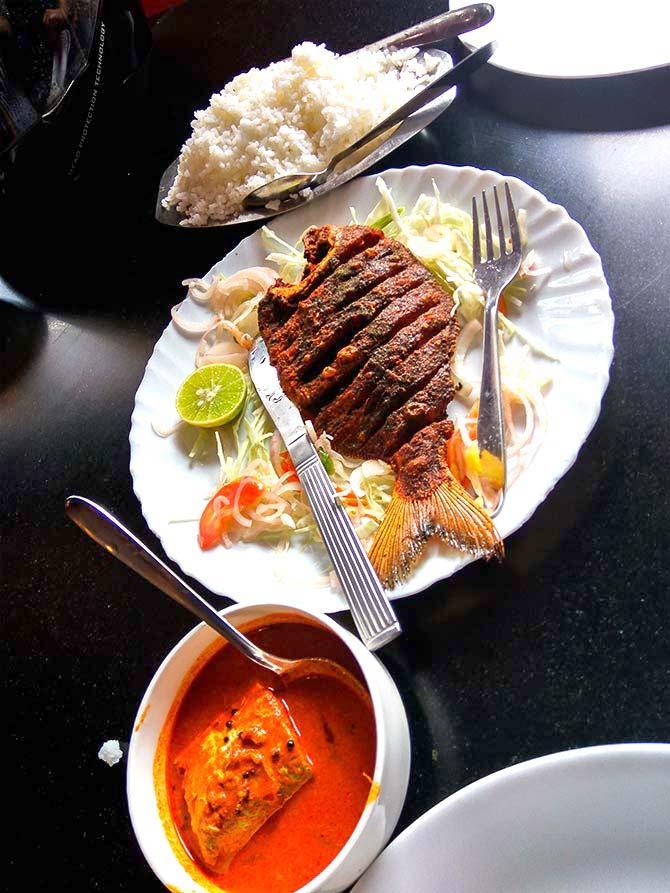 IMAGE: "No trip to Kerala is complete without fish fry, curry and rice -- the staple Malayalee food," says Anita who shared this pic.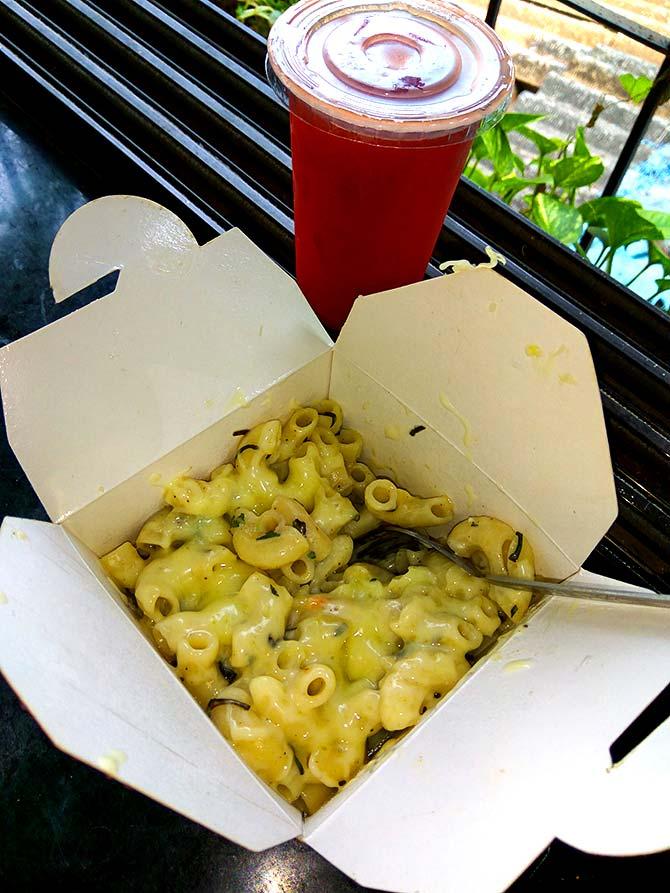 IMAGE: Simple pleasures in life

Macaroni and cheese with a refreshing glass of fresh water melon juice, snapped by Anita.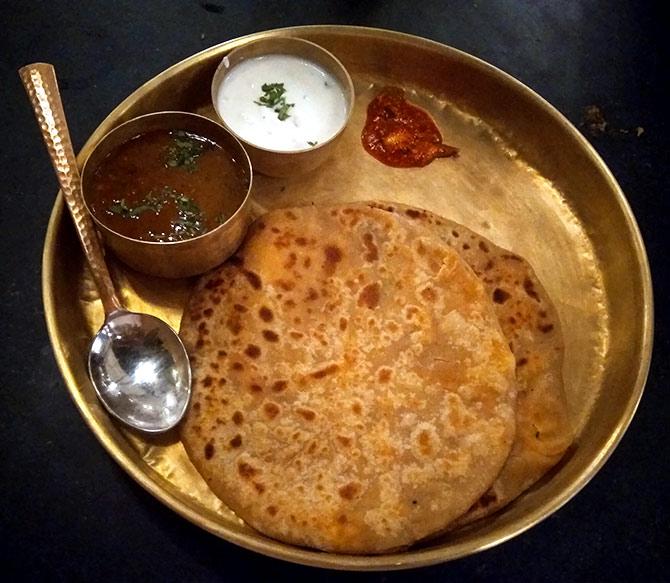 IMAGE: How about some delicious parathas served in a copper thali for lunch?
Anita shared this pic from Prithvi Cafe, Juhu, Mumbai.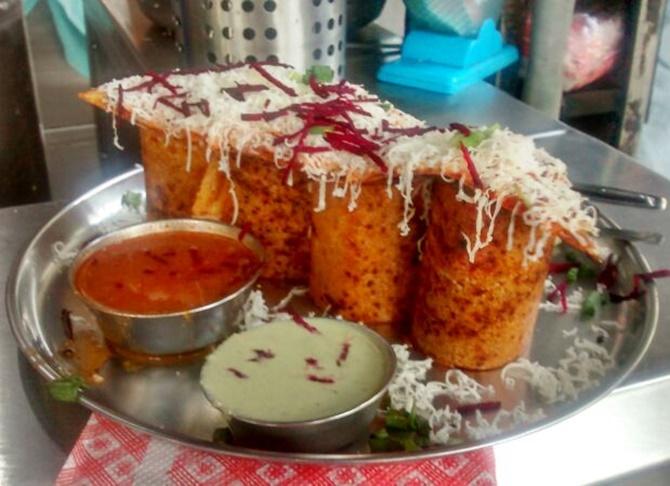 IMAGE: The Boat Dosa is a hot selling item at a roadside stall in the APMC market in Vashi, Mumbai, says Laxmi Negi. They also serve pizza dosa and pav bhaji dosa.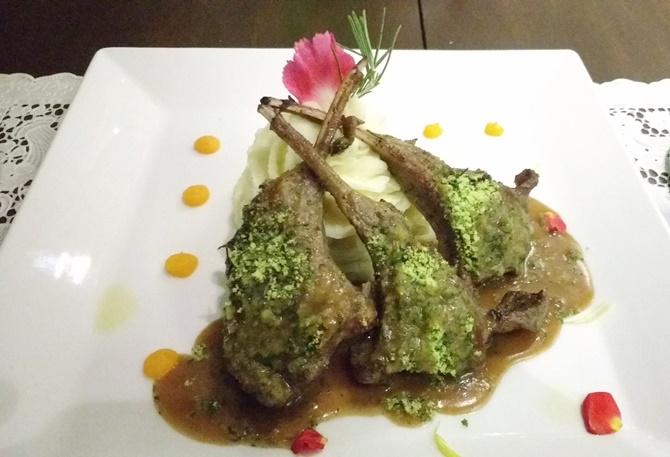 IMAGE: Lamb chops with mashed potatoes and creme brule from French Door in Coimbatore, Tamil Nadu. Photo by Laxmi Negi.

Ads