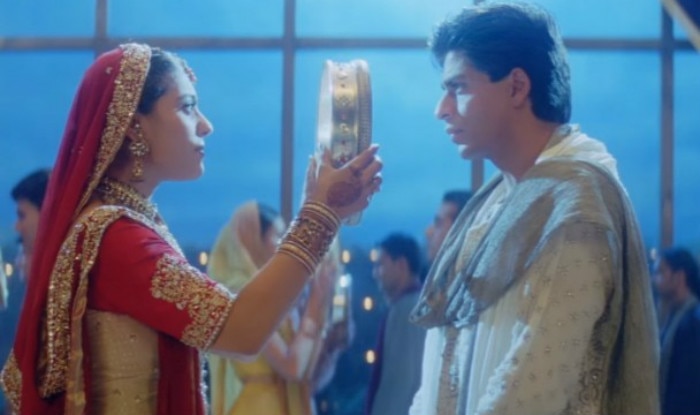 The festive season in India continues with popular Hindu festival, Karva Chauth 2017 falling next in line. A highly famous celebration amongst married women in India, Karva Chauth also spelt as Karwa Chauth falls on October 8, 2017 (Sunday). The festival falls on the fourth day after the full moon, in the Hindu lunisolar calendar month of Kartik. The major highlight of the event is religious fasting observed by married women for the long life of their husbands and broken only after seeing the moon. It is also a big hit amongst unmarried women who keep fast either for their fiancÚs or for seeking a desired husband. Over the years, the celebrations of Karva Chauth have become an integral part of our popular culture. The festival is symbolic of the pure and strong bond of love between a husband and wife. With mainstream Bollywood films portraying the Karwa Chauth as the ultimate expression of love, it has only added to the popularity of the festival. Be it Shah Rukh Khan-Kajol's song from Dilwale Dulhania Le Jayenge or Salman Khan-Aishwarya Rai from Hum Dil De Chuke Sanam, the romantic Hindi songs list dedicated to the festival is pretty long. Here's our pick of the best Karva Chauth songs which will be perfect to wish Happy Karwa Chauth 2017. Karwa Chauth 2017 Date: Katha, Significance, Tales, Origins and Shubh Muharat For The Festival.

1. Ghar Aaja Pardesi

Our first song that is a must (MUST) play on the occasion of Karwa Chauth is this lovely segment from an otherwise long song, Ghar Aaja Pardesi. The song is from the all-time most romantic film, Dilwale Dulhania Le Jayenge starring Shah Rukh Khan and Kajol. Sung by Manpreet Kaur and Pamela Chopra, the song captured some cute moments shared between the lead pair.

2. Karwa Chauth Ka Vrat Aisa

An old yet traditional song talking about the sacred fast observed by women on Karwa Chauth is a must to include in your playlist. Karwa Chauth Ka Vrat Aisa song from 1978 film Karwa Chouth is sung by Usha Mangeshkar. It has got the ladies decked up to celebrate their most important festival.

3. Chand Chupa Badal Mein

One of the Sanjay Leela Bhansali's cinematic gems has been Hum Dil De Chuke Sanam released in 1999. It was a love triangle featuring Aishwarya Rai, Salman Khan and Ajay Devgn. This song Chand Chupa Badal Mein in the melodious voices of Udit Narayan and Alka Yagnik wonderfully captures the passionate romance between Aishwarya and Salman's character. It is a love song to communicate their feelings of the couple on the occasion of Karwa Chauth.

4. Chand Aur Piya

Another song about fasting women waiting in anticipation for the moon to light the sky is Chand Aur Piya from 1993 film Aashiq Awara. It was filmed on Mamta Kulkarni who is observing fast for her loved one and singing about the moon and her lover. Famous playback singer, Sadhana Sargam has sung this song and is quite a hit on the occasion of Karwa Chauth festival even today.

5. Bole Chudiyan

Bole Chudiyan song from 2001 blockbuster film Kabhi Khushi Kabhie Gham…is every loving couple's dream song to dance on. The song is picturised capturing the fun and romantic atmosphere of Karwa Chauth. It starts off with the unmarried couple played by Kareena Kapoor and Hrithik Roshan confessing of their love moving on to show the married pair essayed by Shah Rukh Khan and Kajol renewing their wedding and love vows. The song also features the real-life couple, Amitabh and Jaya Bachchan. The song is sung by a string of singers – Kavita K. Subramaniam, Alka Yagnik, Sonu Nigam, Udit Narayan and Amit Kumar. We wish every couple celebrating the lovely festival, a very happy Karwa Chauth 2017.