Karwa Chauth Gift Ideas For Wife: 5 Romantic Gifts To Make Your Partner Feel Special
Karwa Chauth Gift Ideas For Wife: Make Your Partner's Day Special With These Gifts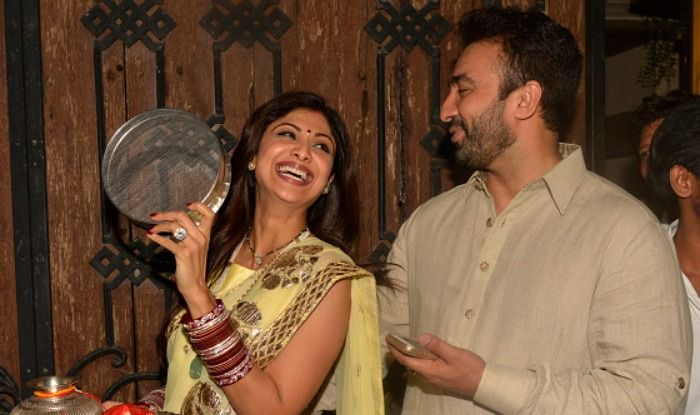 Karwa Chauth is right around the corner and every Hindu married women in India are prepping for the occasion. One of the widely celebrated Hindu festivals, Karwa Chauth will be celebrated by women all over the country on Saturday, 27 October 2018. This festival is observed by married women for the long life and good health of their husbands. This festival is celebrated before Diwali. On this day, a woman fasts for an entire day without even having a sip of water. They do not break the fast until they see the moon. These days, it is not just women who fast for their husbands, but the husband fasts as well. Now whether you are also breaking the norm and fasting or not, you can definitely do something to make the love of your life special on a day when she is staving for your prosperity and long life. Ahead of this most auspicious day, we share with you six gift ideas for your wife. This Karwa Chauth gift your wife these romantic gifts.
While your wife fasts the entire day, you can utilise that time being a great husband and cook something really special and good for your wife. That will surely make her day. It is not about your cooking s****s but your efforts for her.
You can play a little game and hide small gifts for her all over the house and ask her to hunt for it. You can keep hints along with every gift through which she can look for the next one. Adore her beauty, while she hunts for your gifts. The glow in her face will make your day even more special.
Take her to the place where you first met:
You can take her to the place where you first met her or where you went out for your first date. Like I mentioned earlier, it is not about your s****s or the place, it is only about your efforts.
Surprise her with a couple spa:
Since she will be tired preparing for the function, you can ask her to get ready and take her out where the both of you can unwind with a relaxing spa treatment. You can ask for a romantic setup and brighten up her day.
Get her Flowers with small love notes hidden in it:
Who does not love surprises? Though there are several occasions to get your wife flowers and pamper her, getting her flowers on this day will sweep her off her feet. You can write small love notes and hide it in the bouquet and just wait for her to open it and give you a big hug.
Karwa Chauth is like a red carpet event for married Indian women. They enjoy to the fullest and make the most out of the occassion. This Karwa Chauth bring a smile on your wife's face by gifting her with all of these.