Gandhi Jayanti 2018 Wishes: Here Are Some Messages You Can Send on Mahatma Gandhiís Birth Anniversary
Gandhi Jayanti 2018: Remembering Mahatma Gandhi on His Birth Anniversary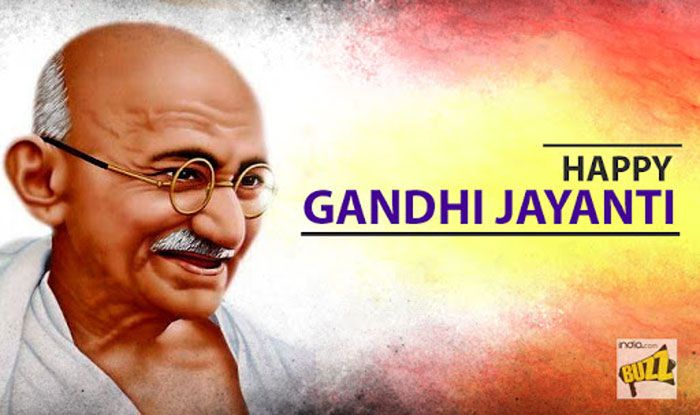 It is that time of the year again when we remember the Father of our Nation, Mohandas Karamchand Gandhi or Mahatma Gandhi, as he is popularly known. Every year, Mahatma Gandhiís birth anniversary is celebrated in India on October 2 as Gandhi Jayanti to commemorate his ideals of peace and non-violence. In 2007, the United Nations General Assembly voted to commemorate October 2 as the International Day of Non-Violence.
Mahatma Gandhi was born and raised in a Hindu merchant caste family in coastal Gujarat and he trained in law at the Inner Temple, London. The first time he employed nonviolent civil disobedience, was as an expatriate lawyer in South Africa during the resident Indian communityís struggle for civil rights. When he returned to India, he led the country in its freedom struggle against the British, without employing violence.
Mahatma Gandhi, who has inspired millions of people around the world, is still remembered in India through his achievements, quotes, and teachings. Here are a few of the messages one can share with friends and family in remembrance of the great leader:
M
ay the spirit of truth and non-violence be with us during this Gandhi Jayanti.
L
ive as if you were to die tomorrow. Learn as if you were to live forever. Happy Gandhi Jayanti
Y
ou must not lose faith in Humanity. Humanity is an ocean, if a few drops of the ocean are dirty, the ocean does not become dirty. Happy Gandhi Jayanti!!
T
he weak can never forgive. Forgiveness is the attribute of the strong. Happy Gandhi Jayanti 2018
H
appy Gandhi Jayanti 2018: The best way to find yourself is to lose yourself in the service of others.
T
he Father of the Nation with the tools of truth and non-violence, freed our nation from imperialism. Letís pay homage to this great leader on Gandhi Jayanti
L
etís remember the Mahatma who shook the world in a gentle way. Wishing you a Happy Gandhi Jayanti.
Mahatma Gandhi led several successful peaceful protests against the British rule. Non-Cooperation Movement, Civil Disobedience Movement and Quit India Movement were some of the protests that he led which dealt severe blows to British governance in India. And even though he was arrested several times by the authorities, he never bowed down and ensured that India attained Independence.