Messages, Greetings & Images To Wish Guru Nanak Jayanti In Hindi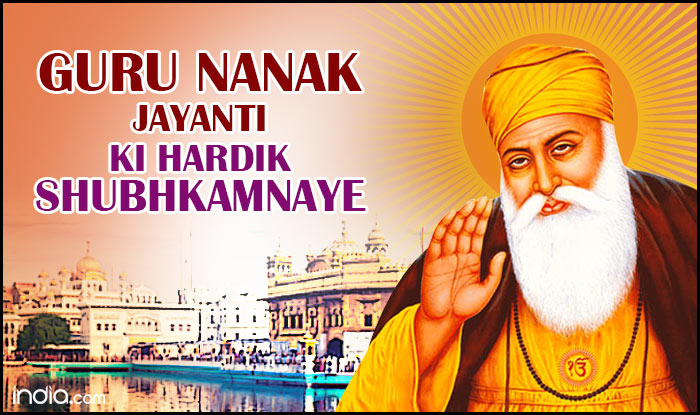 Guru Nanak Jayanti or Gurpurab celebrates the birthday of Guru Nanak, the first Sikh Guru. The day changes every year as it follows the lunar calendar. The day falls on the full moon day of Kartik month or Kartik Poornima. This year, followers of Guru Nanak will celebrate the 549th Prakash Parv or Guru Nanak Jayanti Baba Guru Nanak Dev. This year Guru Nanak Jayanti falls on November 4, Saturday. Guru Nanak Jayanti is one of the important festivals celebrated by Sikhs across the world. The day witnesses large-scale celebrations in Sikh communities with processions and cultural performances. People visit Gurudwara on this day and seek the blessings of Guru Nanak. In the digital age, you can wish your friends and family this auspicious day by sending these Hindi messages, greetings, and wishes.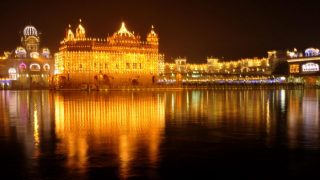 Among the 10 gurus worshipped by the community, the first guru of Sikhs holds the highest position. Guru Nanak was the first of the 10 Sikh Gurus and holds high respects in Sikhism. On Guru Nanak Jayanti, prayers begin as early as 4 am in the morning. Celebrations begin two days prior to the main day with the continuous reading of the holy book, Guru Granth Sahib, in the Gurudwaras for 48 hours which is called Akhand Path. Born on April 15, 1469, in Rai-Bhoi-di Talwandi (now in Pakistan; Nankana Sahib), Guru Nanak is known as one of the 'greatest religious innovators of all times'. He traveled extensively to spread the message of peace and teaching of God. In the Guru Granth Sahib, Guru Dev's teachings are registered in the form of 974 hymns.
Here are Guru Nanak Jayanti wishes in Hindi that you can send your near and dear ones:



1. Nanak naam jahaaz hai, jo chadhe so uttre paar, Jehda thalle reh gaya, Nanak nahi jimme vaar! Guru Nanak Jayanti Ki Hardik Shubhkamna.


2. Kissi Ne Pucha Tera Gharbaar Kitna Hai, Kissi Ne Pucha Tera Karobaar Kitna Hai Kssi Ne Pucha Tera Parivaar Kitna Hai, Koi Virla Hi Puch Da Hai, Tera Guru Naal Pyaar Kitna Hai, Happy Guru Purab.


3. Man Mein Sincho Har Har Naam, Andar Kirtan, Hor Guun Gaam, Aisi Preet Karo Man Mere, Aath Pehar Prab Jano Nehre , Kaho guru Ja Ka Nirmal Bhaag, Har Charnee Ta Ka Man Laag.


4. Satguru nanak pargateya miti, dhund jag chaanan hova, guru nanak dev ji de prakash utsav di, lakh lakh vadhayee sabhnu.


5. Nanak naam jahaaz hai, jo chadhe so uttre paar, Jehda thalle reh gaya, Nanak nahi jimme vaar! Happy Guru Nanak Jayanti


6. Raj karega khalsa, aakee rehae naa koe, Waheguru Ji Ka Khalsa Waheguru Ji Ki Fateh! Happy Guru Nanak Jayanti
According to the beliefs of Sikh religion, it is believed that the spirit of Nanak Dev descended upon each of the nine subsequent Gurus. Guru Nanak Dev spread the message of peace, harmony, and unity of all human beings. He stood against exploitation and atrocity, and dedicated himself to the service and welfare of the humanity and mostly the underprivileged. His teachings about love and faith, truth and sacrifice hold high spiritual value in Sikhism.



Published Date: November 3, 2017 11:31 PM IST