Switzerland in Pics: 21 Jungfraujoch Images That Will Blow Your Mind Away
Switzerland is one of the finest countries to visit in Europe. Indians in particular have a special fascination towards Switzerland thanks to the number of times its locales have featured in Bollywood movies. Who can forget the sight of Shah RUkh Khan spreading his arms wide open amidst the snowy slopes of Switzerland's mountains? From lush green meadows to snow-clad peaks, and serene lakes to breathtaking roads, the marvelous destination has it all. (
ALSO SEE Iguazu Falls in South America: Interesting Facts and Photos of the Marvelous Natural Wonder
) During summer, the spectacular landscapes of Switzerland seem all the more alluring. One of the most beautiful regions of the country is Jungfraujoch! Here are some stunning photos of Jungfraujoch that will tempt you to visit this wonderland soon.
Wonderful panoramic view of Grindelwald landscape on an overcast day – starting village for First and Jungfraujoch

Paragliding near Snow mountain at Jungfraujoch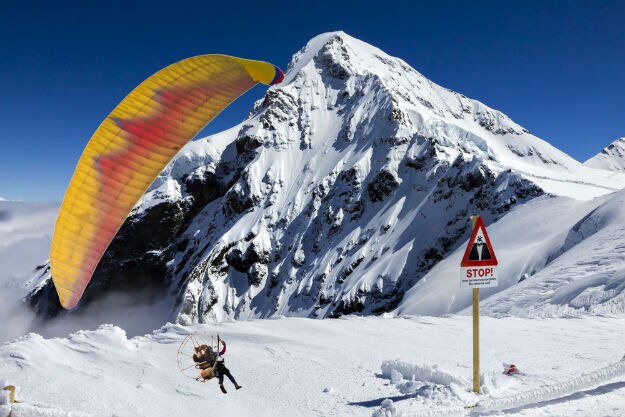 Ice cave walkway in Jungfraujoch, Switzerland
Swiss Alps with Jungfraujoch landscape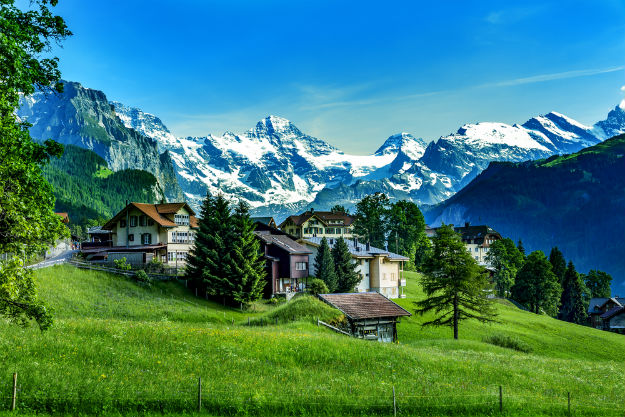 Famous train amidst Jungfrau mountains on sunny day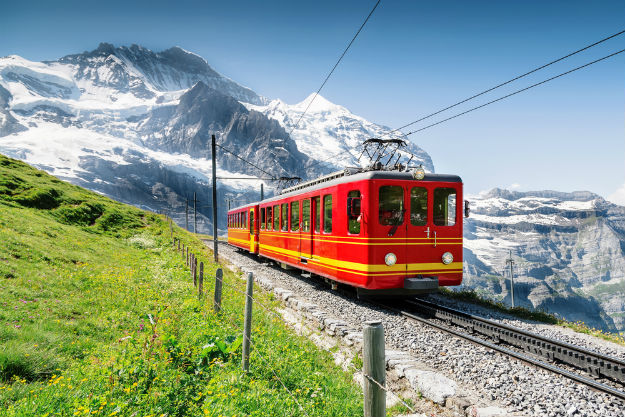 Swiss Alps water reflection in Bachalpsee – mountain lake above Grindelwald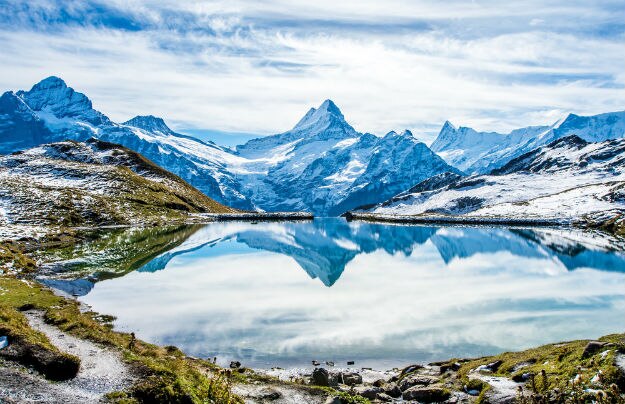 Red Swiss train going from Interlaken to Jungfraujoch, Switzerland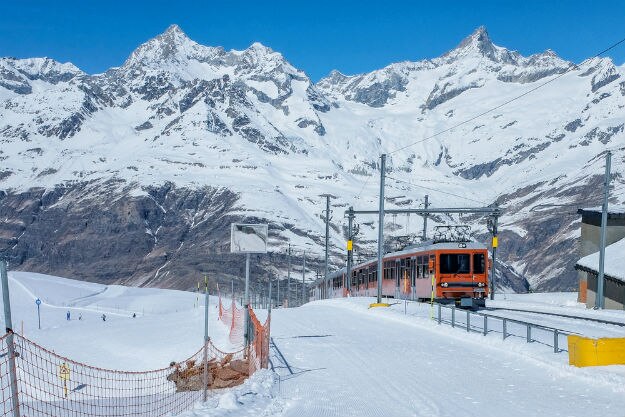 Panoramic view from Kleine Scheidegg station, along the railway from Interlaken to Jungfraujoch in daylight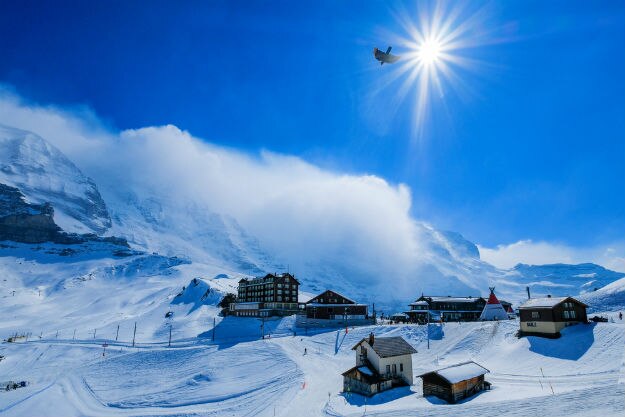 Cogwheel train from Jungfraujoch station moves to Kleine Scheidegg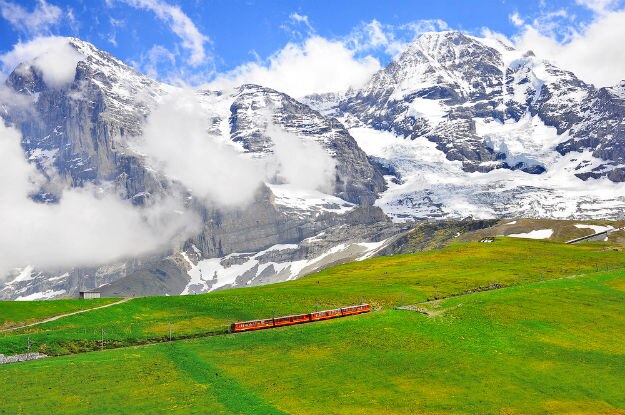 Summer skiing and hiking on the glacier at Jungfraujoch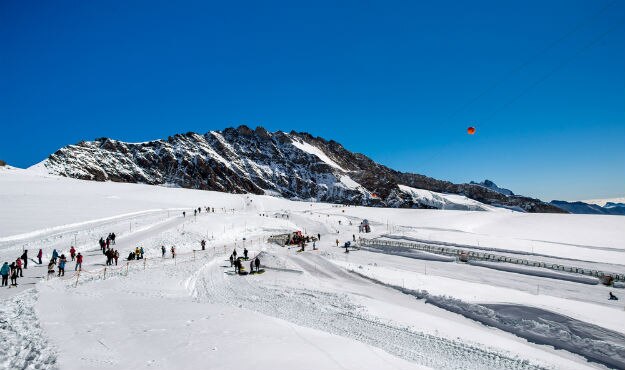 Grindelwald village, in the "shadow" of Mount Eiger, in the Alps with train that goes to Jungfraujoch, Europe's highest railway station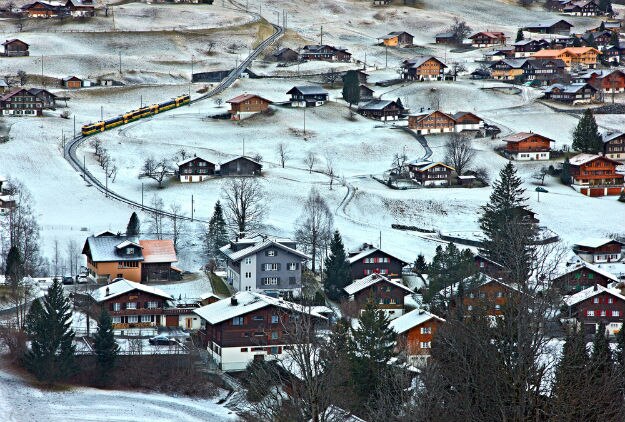 Tourists at the train station of Kleine Scheidegg, the transfer station of Jungfrau Railway to Jungfraujoch, with view of Eiger and Monch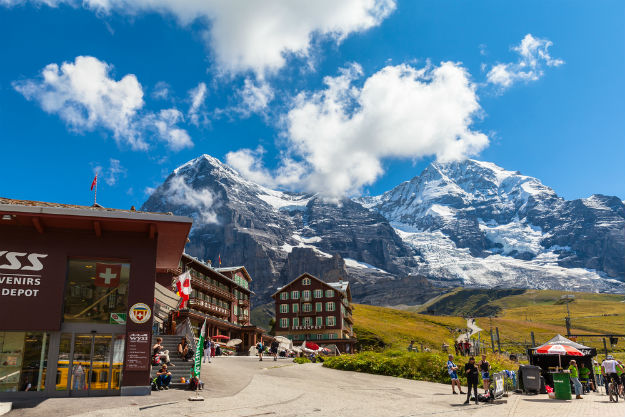 Snow at Jungfraujoch in Switzerland

Hike in Jungfraujoch meadows with the sight of cows feeding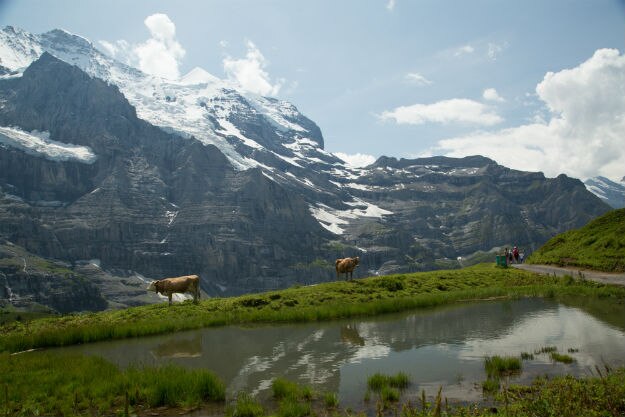 A train returns from the top of Europe (Jungfraujoch) on a misty day in the Berner Oberland region of Switzerland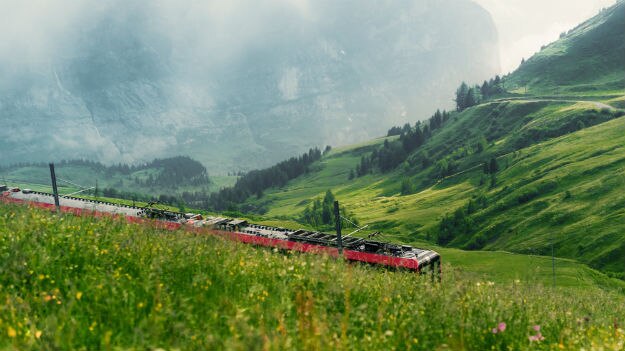 Tourists prepare to take the cable cars at the Jungfraujoch Ski Region in Switzerland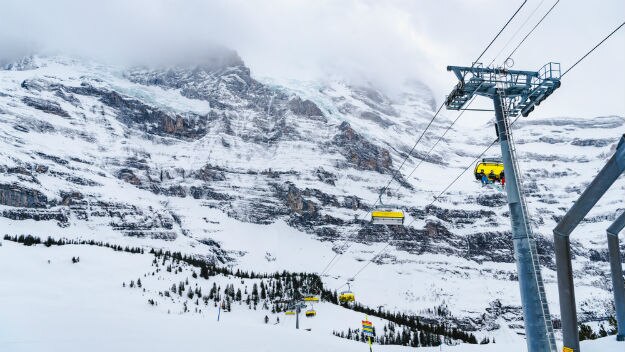 View from Kleine Scheidegg station

Unknown couple on wood bench over Bachalpsee lake landscape above Grindelwald
View at of the Jungfraujoch observation station - the highest elevated point to reach by a cog railway in Europe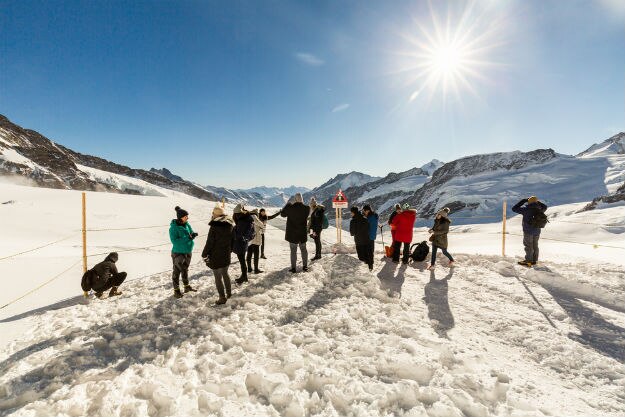 Jungfraujoch peak covered with snow – View from Interlaken City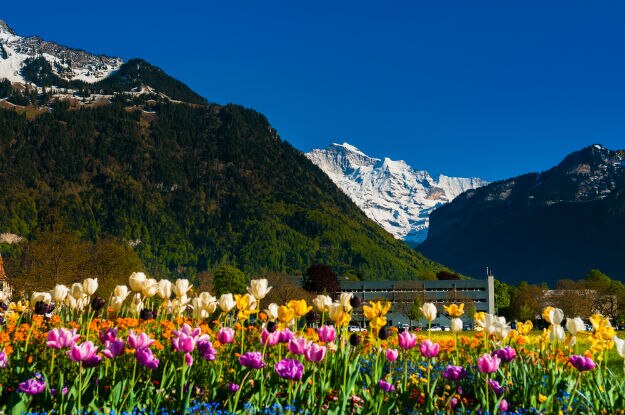 View of Swiss Alps with Jungfraujoch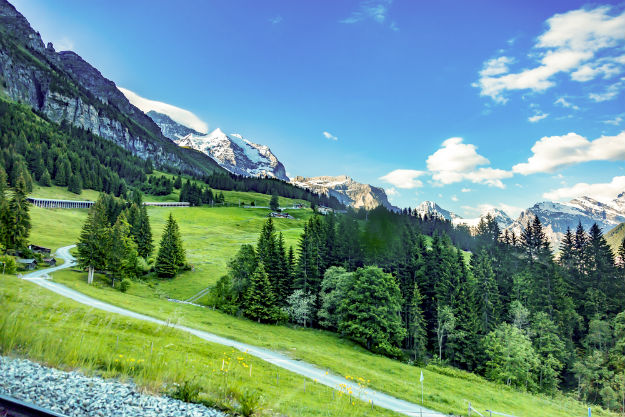 So, forget all other plans and book your tickets to Switzerland NOW!
Similar Threads: