The Forbes list of 100 highest paid actors is out. And guess who has topped the list? It's none other than American rapper Sean Combs with $130 million earnings. Making it to the list are also some Bollywood biggies Shah Rukh Khan, Salman Khan and Akshay Kumar.
King Khan is ruling the list on the 65th position this year with earnings of $38 million while Akshay ranked 80th with $35.5 million. SRK and Akshay featured in the Forbes list even last year. However, we have a new entry as Salman is on 71st rank with earnings of $37 million.
Badshah has made it to the list despite having a bad year with 'Fan' crashing at the box office. While Akki had a great year with three big hits like 'Rustom', 'Airlift' and 'Housefull 3'. And Salman's film 'Sultan' became the second highest grossing film that year after 'Dangal'. This list is made taking celebrities endorsements into consideration.
Forbes said SRK is the highest paid Indian actor who banks big, "from starring roles in Bollywood movies such as Raees, for which he earns upfront fees and a cut of the back-end for his efforts. He also cashes in on endorsement deals for dozens of brands most Americans have likely never heard of."
The renowned magazine called Akshay "the king of Bollywood box office". And wrote, "mints millions through both starring and ensemble roles. He still keeps busy, starring in four movies in our scoring period. Kumar also pulls in seven figures hawking products from deodorant to Eveready batteries."
For Salman, the magazine said, "Khan continues to produce and star in films, earning top rupee for flicks such as Sultan, which went on to become the second-highest grossing Bollywood movie of 2016. He remains one of India's biggest stars, despite criminal controversies: In December 2015, the Mumbai High Court tossed out a conviction against Khan, who had been sentenced to five years in prison for a 2002 hit-and-run car incident which ****ed a homeless man."
Last year Deepika Padukone also made it to the list of top 10 list of world highest paid actresses and even Amitabh Bachchan was part of the list. And a few years ago Indian Cricket Captain Virat Kohli was also named in the list.

Forbes top 100 highest-paid celebrities of 2017 are:

1.
Diddy, $130 million (Musician, U.S.)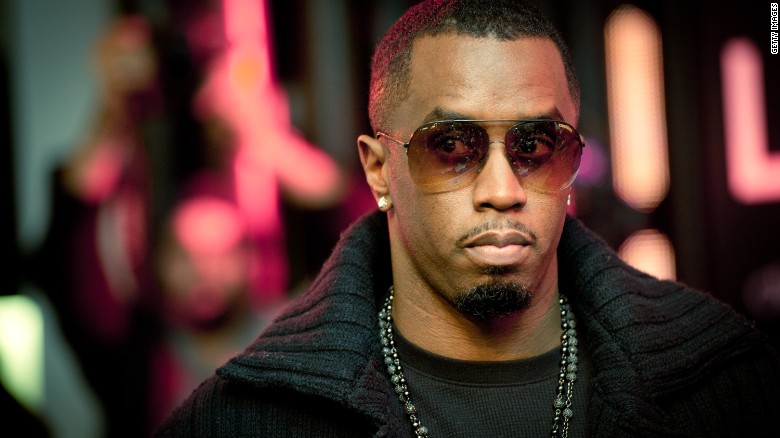 2.
Beyoncé, $105 million (Musician, U.S.)
3.
J.K. Rowling, $95 million (Author, U.K.)


4.
Drake, $94 million (Musician, U.S.)
5.
Cristiano Ronaldo, $93 million (Athlete, Portugal)
6.

The Weeknd, $92 million (Musician, Canada)

7.

Howard Stern, $90 million (Personality, U.S.)

8.

Coldplay, $88 million (Musicians, U.K.)

9.

James Patterson, $87 million (Author, U.S.)

10.

LeBron James, $86 million (Athlete, U.S.)

11.

Guns N' Roses, $84 million (Musicians, U.S.)

12.

Rush Limbaugh, $84 million (Personality, U.S.)

13.

Justin Bieber, $83.5 million (Musician, Canada)

14.

Lionel Messi, $80 million (Athlete, Argentina)

15.

Dr. Phil McGraw, $79 million (Personality, U.S.)

16.

Ellen DeGeneres, $77 million (Personality, U.S.)

17.

Bruce Springsteen, $75 million (Musician, U.S.)

18.

Adele, $69 million (Musician, U.K.)

19.

Jerry Seinfeld, $69 million (Comedian, U.S.)

20.

Mark Wahlberg, $68 million (Actor, U.S.)

21.

Metallica, $66.5 million (Musicians, U.S.)

22.

Dwayne "The Rock" Johnson, $65 million (Actor, U.S.)

23.

Roger Federer, $64 million (Athlete, Switzerland)

24.

David Copperfield, $61.5 million (Magician, U.S.)

25.

Kevin Durant, $60.6 million (Athlete, U.S.)

26.

Garth Brooks, $60 million (Musician, U.S.)

27.

Elton John, $60 million (Musician, U.K.)

28.

Gordon Ramsay, $60 million (Personality, U.K.)

29.

Ryan Seacrest, $58 million (Personality, U.S.)

30.

Chris Rock, $57 million (Comedian, U.S.)

31.

Vin Diesel, $54.5 million (Actor, U.S.)

32.

Paul McCartney, $54 million (Musician, U.K.)

33.

Red Hot Chili Peppers, $54 million (Musicians, U.S.)

34.

Louis C.K., $52 million (Comedian, U.S.)

35.

Jimmy Buffett, $50.5 million (Musician, U.S.)

36.

Adam Sandler, $50.5 million (Actor, U.S.)

37.

Andrew Luck, $50 million (Athlete, U.S.)

38.

Rory McIlroy, $50 million (Athlete, U.S.)

39.

Jackie Chan, $49 million (Actor, China)

40.

Calvin Harris, $48.5 million (Musician, U.K.)

41.

Robert Downey, Jr., $48 million (Actor, U.S.)

42.

Steph Curry, $47.3 million (Athlete U.S.)

43.

Dave Chappelle, $47 million (Comedian, U.S.)

44.

Judy Sheindlin, $47 million (Personality, U.S.)

45.

James Harden, $46.6 million (Athlete, U.S.)

46.

Lewis Hamilton, $46 million (Athlete, U.K.)

47.

Kim Kardashian West, $45.5 million (Personality, U.S.)

48.

Drew Brees, $45.3 million (Athlete, U.S.)

49.

Taylor Swift, $44 million (Musician, U.S.)

50.

Simon Cowell, $43.5 million (Personality, U.K.)

51.

Phil Mickelson, $43.5 million (Athlete, U.S.)

52.

Tom Cruise, $43 million (Actor, U.S.)

53.

Kenny Chesney, $42.5 million (Musician, U.S.)

54.

Steve Harvey, $42.5 million (Personality, U.S.)

55.

Luke Bryan, $42 million (Musician, U.S.)

56.

Celine Dion, $42 million (Musician, Canada)

57.

Jay Z, $42 million (Musician, U.S.)

58.

Sofia Vergara, $41 million (Actor, Colombia)

59.

Kylie Jenner, $41 million (Personality, U.S.)

60.

Bruno Mars, $39 million (Musician, U.S.)

61.

Tiësto, $39 million (Musician, Netherlands)

62.

Russell Westbrook, $38.6 million (Athlete, U.S.)

63.

Sebastian Vettel, $38.5 million (Athlete, Germany)

64.

Damian Lillard, $38.4 million (Athlete, U.S.)

65.

Shah Rukh Khan, $38 million (Actor, India)

66.

Jennifer Lopez, $38 million (Musician, U.S.)

67.

The Chainsmokers, $38 million (Musician, U.S.)

68.

Novak Djokovic, $37.6 million (Athlete, Serbia)

69.

Amy Schumer, $37.5 million (Comedian, U.S.)

70.

Tiger Woods, $37.1 million (Athlete, U.S.)

71.

Salman Khan, $37 million (Actor, India)

72.

Neymar, $37 million (Athlete, Brazil)

73.

Bill O'Reilly, $37 million (Personality, U.S.)

74.

Dolly Parton, $37 million (Musician, U.S.)

75.

Ed Sheeran, $37 million (Musician, U.K.)

76.

Dwayne Wade, $36.2 million (Athlete, U.S.)

77.

Fernando Alonso, $36 million (Athlete, Spain)

78.

Sean Hannity, $36 million (Personality, U.S.)

79.

Rihanna, $36 million (Musician, Barbados)

80.

Bon Jovi, $35.5 million (Musician, U.S.)

81.

Akshay Kumar, $35.5 million (Actor, India)

82.

Billy Joel, $35 million (Musician, U.S.)

83.

Dr. Dre, $34.5 million (Musician, U.S.)

84.

Florida Georgia Line, $34.5 million (Musician, U.S.)

85.

Toby Keith, $34.5 million (Musician, U.S.)

86.

Jordan Spieth, $34.5 million (Athlete, U.S.)

87.

Derrick Rose, $34.2 million (Athlete, U.S.)

88.

Usain Bolt, $34.2 million (Athlete, Jamaica)

89.

Gareth Bale, $34 million (Athlete, U.K.)

90.

Conor McGregor, $34 million (Athlete, Ireland)

91.

Britney Spears, $34 million (Musician, U.S.)

92.

Kei Nishikori, $33.9 million (Athlete, Japan)

93.

Fletcher Cox, $33.4 million (Athlete, U.S.)

94.

Clayton Kershaw, $33.4 million (Athlete, U.S.)

95.

Chance The Rapper, $33 million (Musician, U.S.)

96.

Katy Perry, $33 million (Musician, U.S.)

97.

Carmelo Anthony, $32.6 million (Athlete, U.S.)

98.

Jason Aldean, $32.5 million (Musician, U.S.)

99.

Kevin Hart, $32.5 million (Comedian, U.S.)

100.

Zlatan Ibrahimovic, $32 million (Athlete, U.S.)

Ads