IPL 2018: Top 10 most stylish players of the season
1/10
Image credit: Instagram
Virat Kohli of Royal Challengers Bangalore
Virat Kohli has been acknowledged as the most stylish cricketer multiple times now and his Instagram pictures are enough proof to that. Virat has been endorsing various fashion brands for his suave personality. It is the royalty that brims from him that so many brands count upon him.
2/10
Image credit: Instagram
Hardik Pandya of Mumbai Indians
Hardik remained in headlines for weeks due to his spotting with alleged girlfriend Elli Avaram. Hardik is undoubtedly surging as a stylish athlete from Indian. He was even featured on the cover of Sports Illustrated's Fashionable 50 Most stylist Indian athletes and later on the cover of magazine 'The Man'.
3/10
Image credit: Instagram
Manish Pandey of Sunrisers Hyderabad
Manish Pandey was earlier known to just rule the pitch but now he is also ruling hearts of many young girls for his distinguished personality and oomph.
4/10
Image credit: Instagram
Nitish Rana of Kolkata Knight Riders
Nitish Rana looked in sublime touch right from the word go and carried on the momentum right from where Parthiv left off as he attacked the Punjab bowlers along with Jos ****ler and showed some finesse in whatever he was doing.
5/10
Image credit: Instagram
Shubhman Gill of Kolkata Knight Riders
He is still rising as a star in his teens and does not shy away from challenges and the pressure of constant media scrutiny, a by-product of cricketing success in India. Born in Fazilka, Punjab, Gill has modelled himself on Virat Kohli.
6/10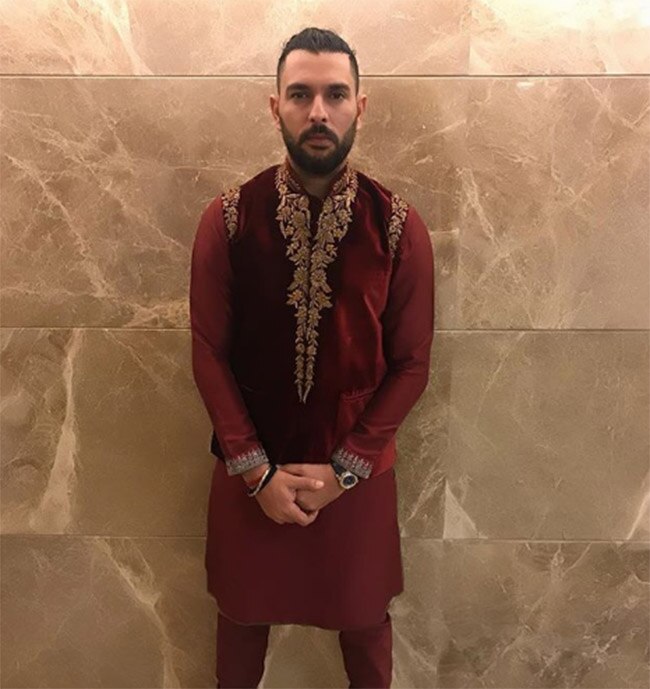 Image credit: Instagram
Yuvraj Singh
Yuvraj Singh is an influencer, be it for his life story, love story or style story. He has always been an inspiration on all his parts. Yuvraj has raised the level of men ethnic wear if you scroll down his Instagram account.
7/10
Image credit: Instagram
Chris Gayle
Chris Gayle needs no introduction and his style is born of his distinguish personality that he has brimmed his Instagram with.
8/10
Image credit: Instagram
AB de Villiers
AB de Villiers is as charming off field as he is on it. Usually dapper, the cricketer has been one of the most innately stylish cricketers of the season.
9/10
Image credit: Instagram
Glenn Maxwell
Glenn Maxwell's bold style statement oozes strength. His ***y stubble makes him look quite masculine and what adds some color to his overall personality is.
10/10
Image credit: Instagram
Shikhar Dhawan
Coined 'Gabbar' by his teammates, Dhawan is the desi boy winning all those hearts amongst the Indian team.