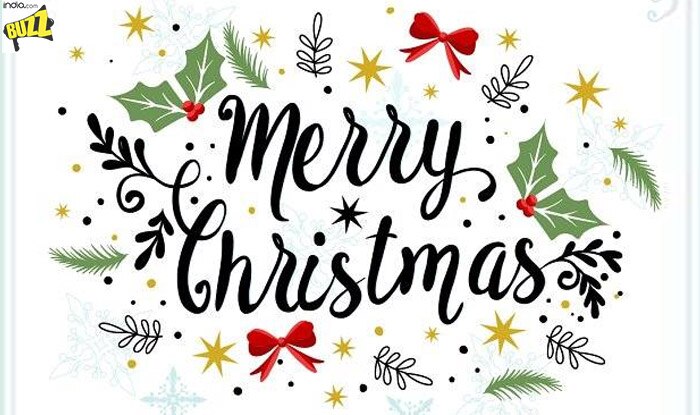 The countdown for Christmas has begun and there is sure to be a flurry of activity going on around you. Some people might be decorating the Christmas tree, some baking a variety of cakes, some picking the finest chocolates and some practising the carols. These are just a few of the myriad tasks associated with Christmas. Something seems amiss? Well yes, we missed out the most important one, and that is GIFTS! Be it through a game of 'Secret Santa' or directly gifting near and dear ones, Christmas is incomplete without gifts. But choosing the right gift is not always easy, and people are always looking for unique gifting options. Don't worry, we have got you covered with a list of functional gifts that you could choose from.

During Christmas, people often gift their loved ones the choicest of chocolates, cakes, wines, toys (for kids) and dresses. But if you want to gift something out-of-the-box, then we have a few suggestions for you. Some will come in handy if you are someone who shops at the last minute. And some will be a great gifting option if you plan well in advance. These are also not restricted to a specific gender, and hence make a great gifting option.

Here are Six things you could gift your loved ones for Christmas:

1. A Netflix subscription:



The premium on-demand video streaming platform has some of the best television shows and movies. But it is also priced a tad higher than other VOD platforms. Which is justified, because the assortment of shows it offers is arguably the best among the lot. So if your loved one likes to binge watch shows, then this could be the perfect Christmas present for them. Alternatively, if you feel the shows they are currently watching is not up to the mark, then this could be a great way to introduce them to fresh content :p

2. Portable speakers:


If any time is party time is a mantra your loved one follows, then gift them a portable speaker. A variety of brands, from Sony and Samsung to Amazon and Google have launched their own range of speakers. These speakers are available at a variety of price points and are the perfect gift for the party season. These portable speakers are also apt during long journeys. Be it by the campfire or inside a hotel room, the portable speaker will enable your loved one to listen to the music of their choice anytime, anywhere.

3. Power Banks:


Irrespective of the which phone one has, a constant cause of concern is the battery life. It almost seems like the data speed and phone's battery life are inversely proportional. But somehow, that never seems to be on the mind of phone makers. So until they come up with a phone whose battery never dies, we have to rely on 'power banks'. These tiny gadgets are like an angel in disguise for those who use their phones a lot through the day. Power Banks too come in a variety of shapes, sizes and prices depending on the brand and the number of times it can charge a phone. Do ensure the one you choose is light-weight and easy to carry.

4. Customised gifts:


If you are someone who plans a gift well in advance, then this option is for you. From cushions, mugs and calendars to canvases, mobile covers and bags, almost anything can be customised. All you need to do is choose the pictures and message that you want to put onto the product and it will be delivered to your doorstep (or your loved ones!). Print Venue, Ferns n Petals and Presto are among the many platforms that provide the customisation service. Customised gifts are great because everytime your loved one looks at it, they will be reminded of you.

5. The New York Times subscription:



If your loved ones are a fan of reading good content, then a full-year subscription to the New York Times is sure to make them happy. The Sunday magazine is known not just for its quality of writing, but also the wide range of topics it covers. The long articles are sure to delight voracious readers.

6. Gift cards:




If you want to give your loved one the option to choose whatever they like, then Gift Cards are the best option. This gives them the freedom to choose the size, colour and pattern they want. You could either give them gift cards of a specific store – like FabIndia, Lifestyle, ShoppersStop or gift a brand-neutral gift card from websites like Qwikcilver. These can be redeemed across a range of stores and brands. One can also gift their loved ones a spa treatment, restaurant or even a multiplex chain. Top Christmas Carols & Lyrics: Get the

Best Xmas Songs Playlist for The 2017 Festival Season
Besides the above, there is also a range of other options that include a beauty hamper for men and women from leading skincare brands, or a coffee maker for those who can't live without the beans! Of course, these aren't meant to be replacements for the usual Christmas goodies, but are sure to act as great supplementary gifting options. If you have some more quirky, fun gift ideas, then let us know in the comments section below.