Pangong Tso Images: 15 Stunning Photos of Ladakh's Endorheic Himalayan Lake
These breathtaking photos of Pangong Tso in Jammu and Kashmir's Ladakh region will tempt you to visit the enchanting state.
That Jammu and Kashmir is one of the most beautiful destinations of India is known to one and all. The northernmost state of India is abundant in natural beauty on account of its snow-clad mountains, gorgeous hill stations, deep green valleys and gushing waterfalls. But one of Kashmir's most mesmerizing assets is its serene lakes. One such lake is the spectacular
Pangong Tso
lake in the popular
Ladakh
region. The lake is a famous attraction thanks to its appearance in the blockbuster Bollywood film 3 Idiots. Its enchanting blue waters against the backdrop of rugged brown hills form stunning landscapes that you can never get over. Add to it the splendid summer weather and what you have is an excellent spot to visit with your family. (
ALSO SEE India-China Ladakh Skirmish: 5 Reasons to Visit Pangong Tso Before It's Too Late
) Here are some marvelous photos of Pangong Tso that will take your breath away.
Pangong Tso is a Himalayan lake that extends from India to Tibet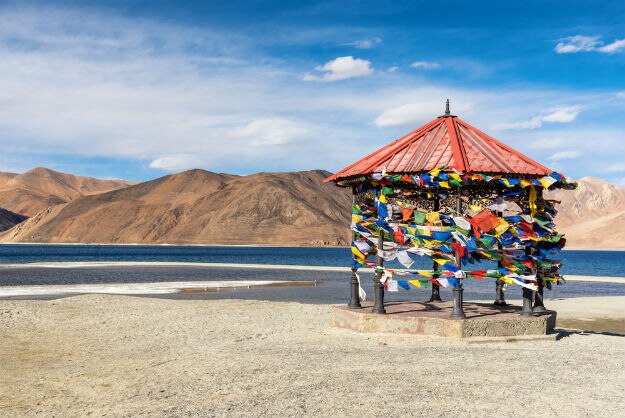 Dramatic Himalayan mountains and faded rainbow peeking over Pangong Tso lake at 4,350 m above sea level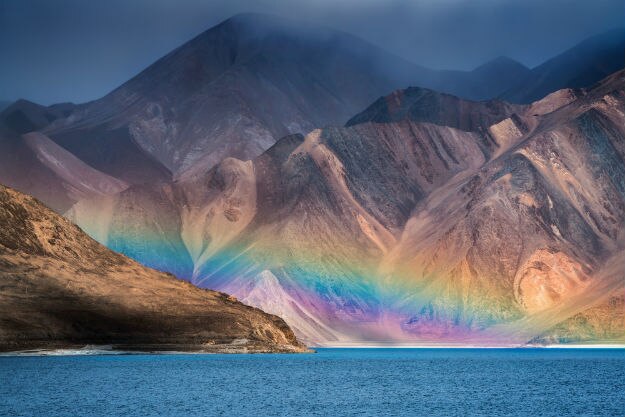 Pangong Tso, the high grassland brackish lake on Sino-Indian border in the Ladakh region
An Indian female tourist using her mobile phone to take a landscape image of Pangong lake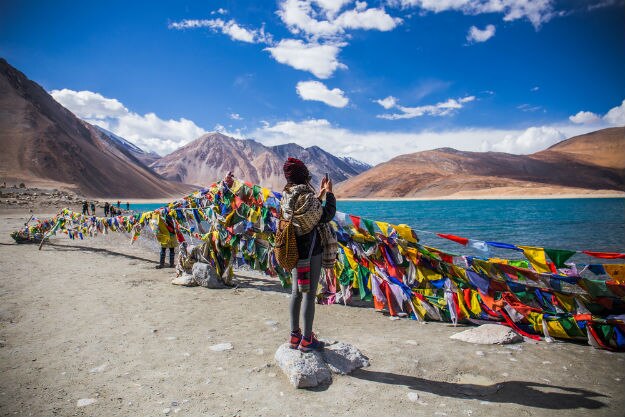 Yak at Pangong Lake in Ladakh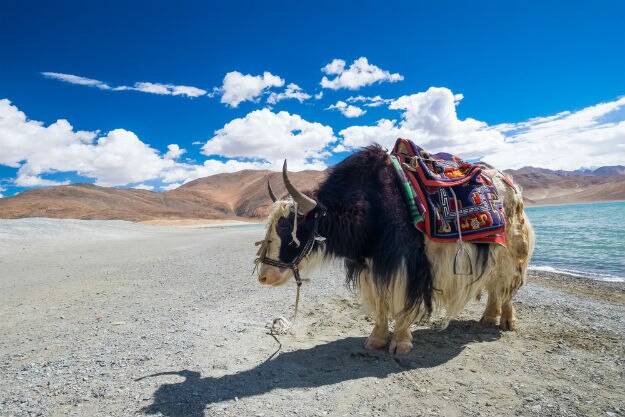 A couple posing on the shore of Pangong Tso in Ladakh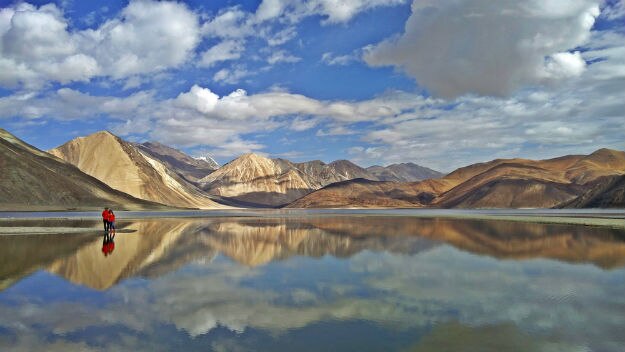 Fabric tents at Pangong lake in Ladakh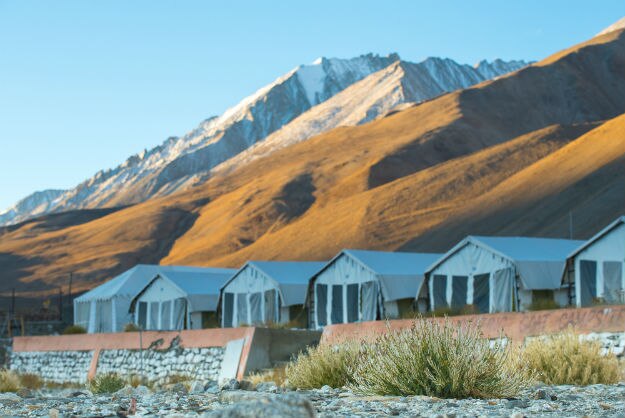 Night camping under the stars at Pangong Tso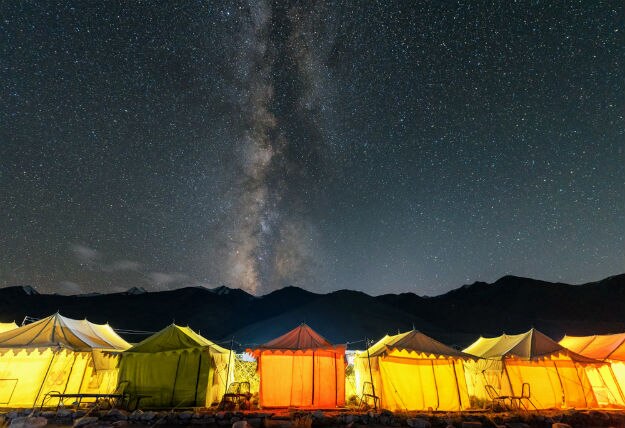 Travelers striking yoga poses at Pangong Tso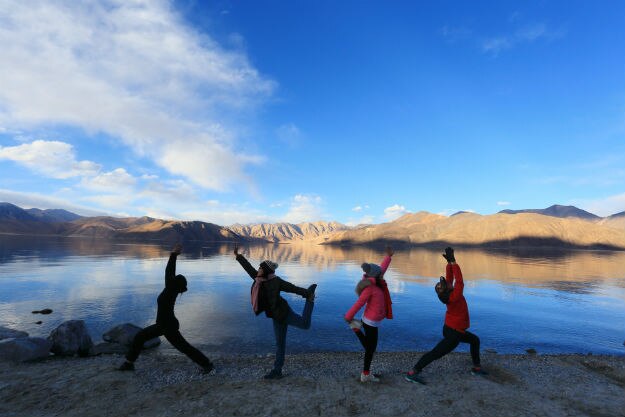 Pangong Lake on a bright sunny day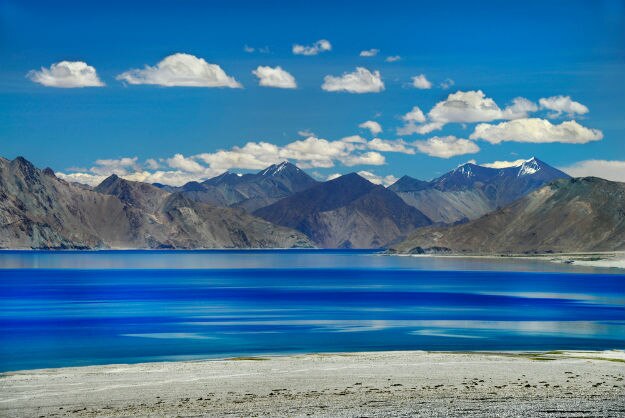 Pangong Tso became famous due to the filming of the Bollywood movie '3 idiots' so, many restaurants have put up the picture and names of this Bollywood movie
Pangong Tso is 134 km (83 mi) long and extends from India to Tibet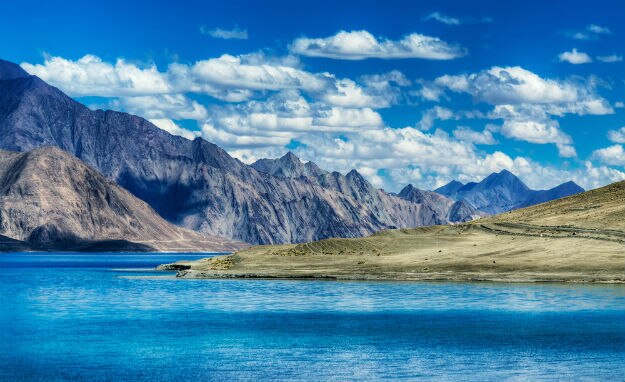 Tourists recreate scene of the famous Bollywood movie '3 idiots' on ****-shaped chairs at Pangong Tso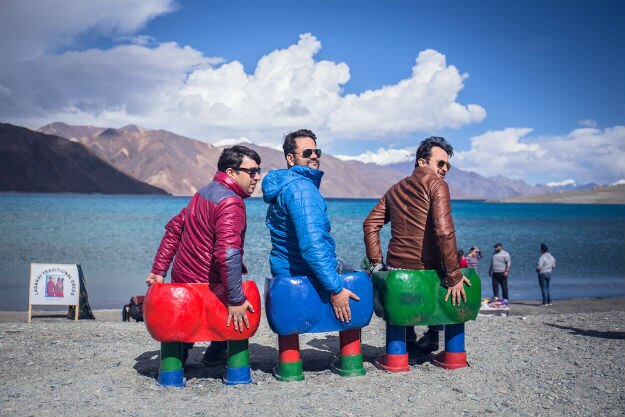 A bike parked at Pangong Lake in Ladakh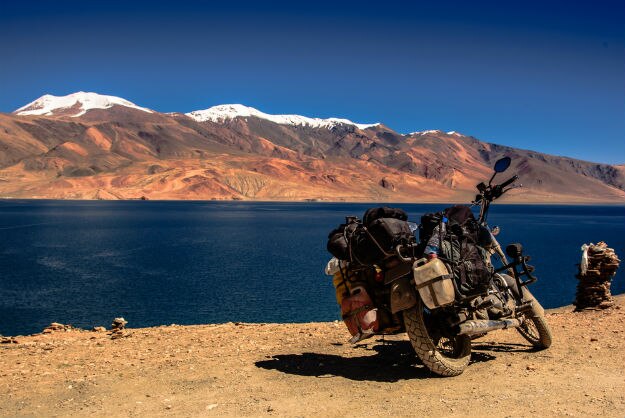 Reflection of Pangong Lake in the Himalayas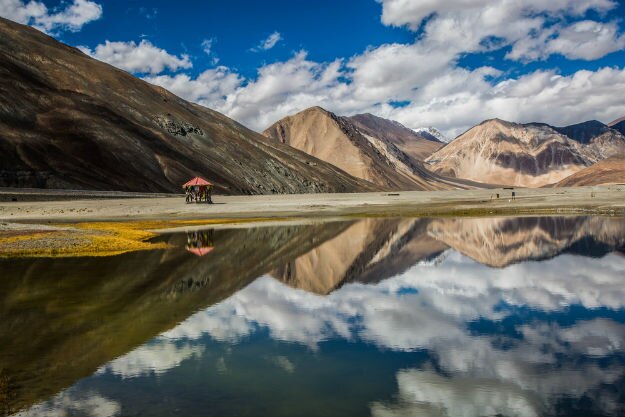 As you can see, Panging Tso is truly one of the most beautiful places to visit in India. And you are in luck because Ladakh season is just round the corner!

Ads