Washboard abs, chiseled frame, shredded physique and ****er bod are terms loosely used to describe any male celeb with a great body. But all of you will tell you that developing that toned body was no mean feat. It takes immense discipline, dedication, hard work and perseverance to retain an attractive shape throughout the year. Some actors are naturally blessed with a lean frame and only pump up when they have to show some biceps. For others, the process is a lot harder. Body metabolism differs from man to man and at times it takes more than regular gymming. The demands of the entertainment industry are huge and actors have to take out dedicated time to look toned and fit. This is why many prefer night gyms, where they can workout in peace. Karan Tacker shared an old pic of his yesterday and highlighted how getting a body was a process. Here is a look at some men who have becomes handsomer by their sheer will power and dedicated fitness regimes…

Karan Tacker
The actor was always blessed with a lean frame but he said his true journey of fitness began few years before. Karan does MMA, cardio and cross-fit to stay in top shape. He also follows a low-carb, high-protein diet to supplement it. He told Miss Malini in an interview, "My fitness ideology is simple. A healthy mind leads to a healthy body. It's not about the 6 pack abs fad, I think that's overrated… it's about feeling agile, upbeat, fresh and light on your feet. I hit the gym at least 5 times a week, with a combination of old school weight training, some cardio and a lot of stretching."



Shashank Vyas
Balika Vadhu star Shashank Vyas shocked everyone with his washboard abs and chiseled physique in a new photoshoot in April. It was part of the actor's attempt to re-package himself. He told Bombay Times, "There have been times when I was told at auditions that I am not macho enough to pull off some roles, but now, I have opened up a new dimension. I don't want to be typecast; this is an attempt to reinvent myself and be a complete package." He further told the paper, "I feel that isolating yourself is very important when you are into fitness. I know how many times I have said no to my friends, how many parties I have missed during my training. I would just take out one hour for my family functions."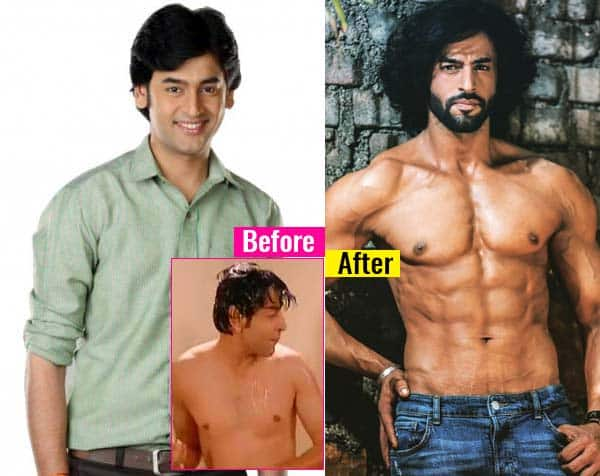 Karan Patel
Karan Patel has always been adored for his acting chops. However, he never had a great body. This changed last year when his co-star Aly Goni motivated him to get a fitter body for a better life. Rohit Reddy, Aly Goni and he hit the gym with vengeance and the results surprised us. He said in statement, "All three of us are on a serious mission on getting fitter like never before. I never liked working out, but now we have made ourselves go on a routine diet and workout."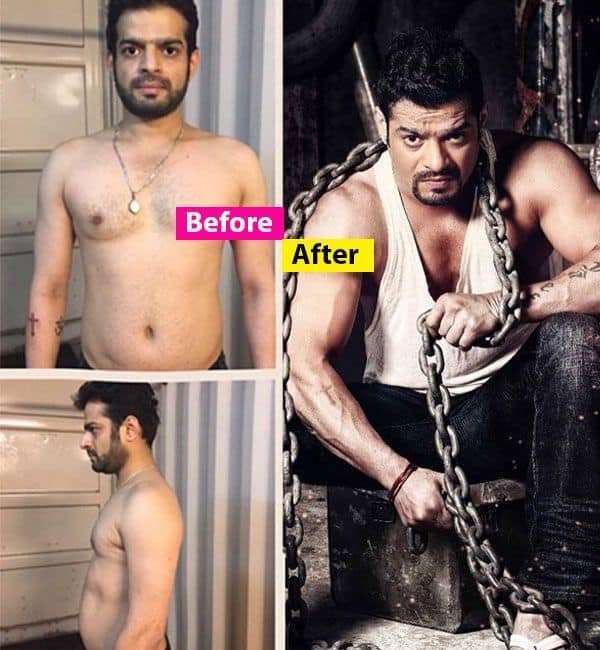 Shoaib Ibrahim
Sasural Simar Ka actor Shoaib Ibrahim had a very average body when he was doing the Rashmi Sharma family drama. Post quitting it in 2013, he worked hard to get a dream body. Dipika Kakar has spoken about how he survived on boiled chicken and veggies for months to get that shredded body. We saw how hot he looked as Captain Abhimanyu on Koi Laut Ke Aaya Hai. The new rugged Shoaib is just love.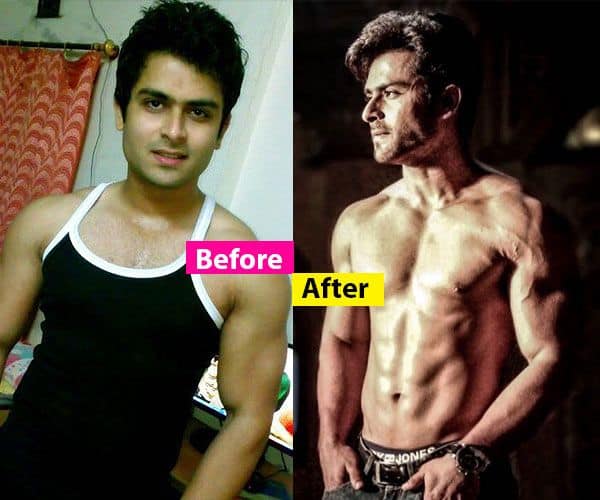 Meherzan Mazda
It takes a huge risk-taker to pile on kilos just for a role. Meherzan Mazda gained close to 30 kgs for the role of Piyush on Dhaai Kilo Prem. Everyone knew him as a capable actor but this proved that he is a maverick too. His mother got stressed as he is in the marriageable age. However, Meherzan hit the gym post it and shed the extra flab in a span of three months.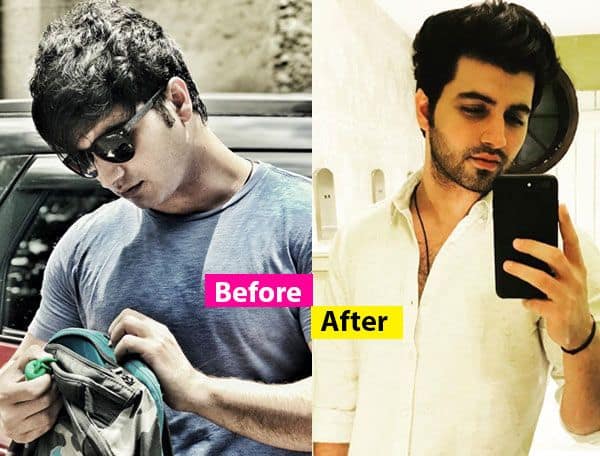 Piyush Sahdev
There is no doubt that Piyush Sahdev is one of the most good-looking villains around. He was recuperating from a severe knee accident for close to two years and gained kilos in convalescence. However, he devoted close to eight months to regain his body. Piyush followed a strict diet and workout to look fitter than ever before. Girls went gaga over his hot villain act in Beyhadh.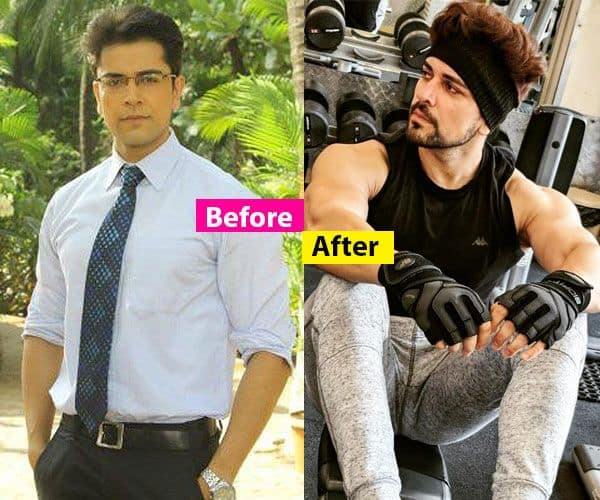 Maniesh Paul
In 2016, Maniesh Paul stunned everyone with his body transformation. He lost 20 kilos for his debut film Mickey Virus and sported a lean look in Baa Baa Black Sheep too. The actor does a lot of weights, leg exercises, burpees, etc to stay fit.


We are sure these pictures are enough motivation for everyone aspiring for a better looking body and a healthier one too. All these guys will say that workout is a great way to beat stress, which is a silent ****er. Stay tuned to BollywoodLife for more scoop and updates!