IPL 2018: Varun Dhawan Beats Ranveer Singh In Pay, Popularity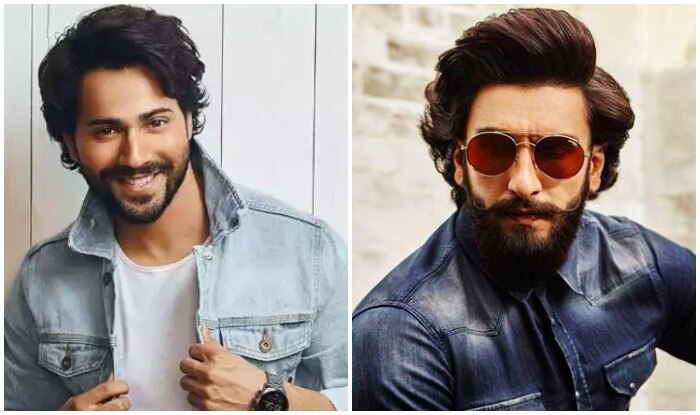 Indian Premier League 2018 is one of the most awaited cricketing events in the world and why wouldn't it be; this is the only time Bollywood and cricket come together. No doubt, the event is going to be super entertaining and a memorable one for all of us. After Katrina Kaif, Sushant Singh Rajput, Kriti Sanon and Amy Jackson, who made IPL 2017 memorable, this year, Ranveer Singh, Varun Dhawan, Jacqueline Fernandez, Parineeti Chopra and Tamanna are all set to enthrall the fans with their performance in the 45-minute show.
The opening ceremony will be taking place on April 7, 2018, and it will be held at the Wankhede Stadium. Recent reports suggest that Ranveer is being paid a whopping Rs 5 crore for the performance at the opening ceremony while Varun would get Rs 6 crore for his performance. According to a leading daily, Varun is the highest earner out of the IPL ceremony.
In a statement to the daily, a source revealed, "Recently, there were reports that Ranveer has been given around Rs 5 crore for his IPL act. But the organisers have paid Varun much more and he's the highest paid of the lot this year. His fee is somewhere close to Rs 6 crore, although the exact figure isn't known." ALSO READ: Ranveer Singh, Parineeti Chopra, Varun Dhawan, Jacqueline Fernandez All Set To Make IPL 2018 Memorable
Speaking about the same, the source revealed, "The organisers decided to pay Varun more than everyone else for a simple reason — his connect and popularity with the junta." The source added, "Varun has a great connect with the masses and among all the actors from the younger generation, he has the maximum number of chartbusters in his kitty. He will be dancing to his recent hits from Badrinath Ki Dulhania and Judwaa 2, as well as other films. Jacqueline Fernandez and he might also perform a few songs together."
However, when a senior BCCI official was asked to comment on the same, he refused to get into details. The official told a leading website, "See, the budget is Rs 20 crore and that has been approved. Now, let us not get into minute details on who is being paid what for how long. As long as we are able to give you guys a show worth remembering, there shouldn't be anything to complain about. We believe that this opening ceremony will just like in previous years, set the tone for what is expected to be a thrilling tournament over the next 50 days." Watch this space for further updates.