Happy Diwali Wishes 2018: Best WhatsApp Messages, GIF Images, Facebook Quotes And SMS To Send Shubh Deepavali Greetings to Your Loved Ones
Happy Diwali 2018: Wish Your Loved Ones With These Best WhatsApp Messages, GIF Images, Facebook Quotes And SMS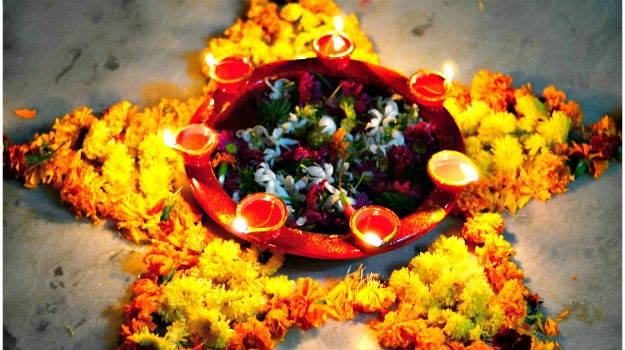 The biggest festival of the year,
Diwali
is just around the corner and the week full of celebration is about to begin. The main Diwali 2018 night (Badi Deepavali) of the five-day festival, which is beginning on November 5 with Dhanteras will be commemorated on November 7, 2018. The auspicious occasion coincides with the darkest night (the only time Amavasya is considered auspicious) of the Hindu Lunisolar month Kartika in Bikram Sambat calendar. Apart from Lakshmi Pooja, wishing and greeting on the occasion of Diwali also forms an integral part of the celebrations as it also marks the beginning of Hindu New Year.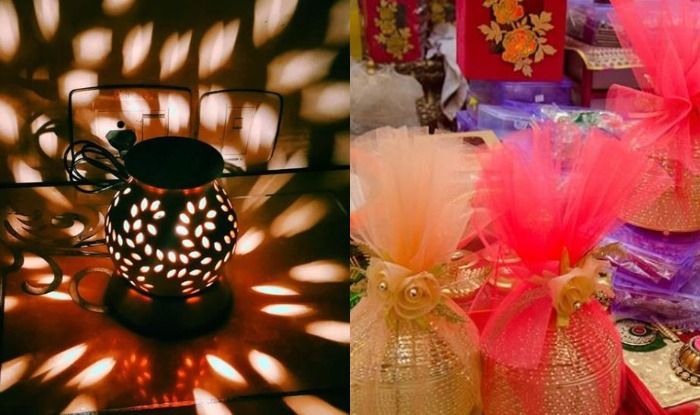 Diwali is associated with bright lights, decorating houses, colourful rangolis, smiling children, beautifully dressed individuals, mouth-watering delicacies, sweets and lots of happiness. The day is celebrated in honour of Lord Rama (the incarnation of Lord Vishnu in the human form) who returned to his kingdom, Ayodhya after an exile of 14 long years followed by his coronation. According to the Hindu mythology, everyone in his kingdom cleaned and decorated houses with tiny oil lamps. The name Deepavali means 'row or series of lights'.
Check out Diwali greetings here:
WhatsApp Message Reads:
Diwali is the day to light the diyas, Ignite the rockets and burst crackers, But it's also the time to be safe, From the fireworks and all the sparklers. Happy Diwali 2017.
WhatsApp Message Reads:
Another year will be over, another year will come. I hope and pray that the lights of Diwali illuminate the new chapter of your life. Happy Diwali 2017.
WhatsApp Message Reads:
May the Divine Light of Diwali Spread into your Life Peace, Prosperity, Happiness, Good Health N Grand Success. Happy Diwali 2017.
WhatsApp Message Reads
: Warmth of Joy, Glow of Happiness, Sparkle of Happiness, Light of Good Fortunes, Rangoli of Love And Affection, May You Be Blessed with all these & More. Happy Diwali 2017!
WhatsApp Message Reads
: This Diwali, may you be blessed with – Good Fortune – As long as Ganeshji's trunk, Wealth and Prosperity – As big as his stomach, Happiness – As sweet as his ladoos and Troubles – As Small As His Mouse. Happy Diwali!
WhatsApp Message Reads:
Gulab jamuns, rasgullas, laddus, sparklers, crackers and diyas all are back here to announce the arrival of Diwali! so adorn your most colourful attires and get ready to celebrate! Wish you a Happy Diwali 2017!
WhatsApp Message Reads:
May this Diwali bring you happiness and prosperity. May Goddess Lakshmi bless you and give you strength to achieve success in whatever you do. Wish you and your family a Happy Diwali.
WhatsApp Message Reads:
May This Diwali be as bright as ever. May this Diwali bring joy, health and wealth to you. May the festival of lights brighten up you and your near and dear ones' lives. May this Diwali bring in u the brightest and choicest happiness and love you have ever Wished for. May this Diwali bring you the utmost in peace and prosperity. May lights triumph over darkness. May peace transcend the earth. May the spirit of light illuminates the world. May the light that we celebrate at Diwali show us the way and lead us together on the path of peace and social harmony. "WISH U A VERY HAPPY DIWALI".
On the auspicious occasion of Diwali, devotees worship Goddess Lakshmi in her three forms – Lakshmi, Saraswati and Kali. Lakshmi is considered the Goddess of Wealth and Prosperity in Hinduism. Also, Lord Ganesha, the God of Good Luck is worshipped along with Mata Lakshmi. People also observe fast for Kuber, the Lord of Wealth. Diwali, also celebrated as Hindu New Year brings families and friends together to join in the festivities with fun and fervour. Here's an extensive collection of Diwali 2017 wishes including best Deepavali Whatsapp messages, GIF images, Facebook quotes and SMS to send Happy Diwali greetings.
This Diwali, let us celebrate it keeping the true significance of the festival in mind – the victory of light over darkness, knowledge over ignorance, good over evil. Just like we light diyas to illuminate the place and end darkness, let us **** the darkness of hatred and jealousy from our hearts to love one and all. We hope everyone celebrating the festival of joy is blessed by the divine powers.
We wish everyone, a very Happy and Prosperous Diwali 2018.