03-30-2018, 06:46 PM
Member

Join Date:

Dec 2008

Location:

India
Posts:
48,832
List of Wishes, Messages, Greetings to Send To Your Friends & Family - Hanuman Jayant
---
Hanuman Jayanti 2018: Here is the List of Wishes, Messages, Greetings to Send To Your Friends & Family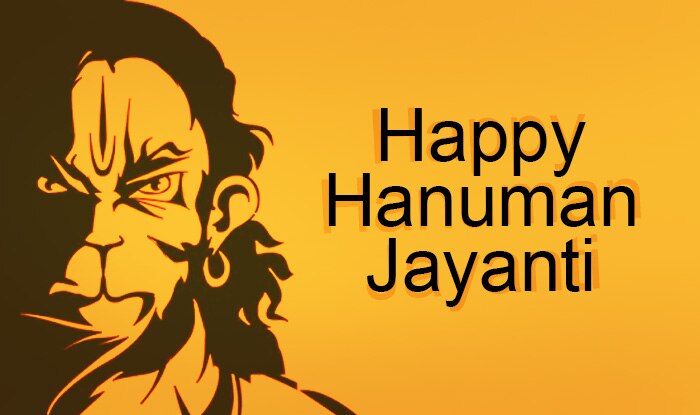 Hanuman Jayanti is a celebration of the birth of Lord Hanuman, who always acted a superman god and is famous for being the biggest devotees of Lord Rama. This year, the festival is celebrated on March 31 and is celebrated across the globe to remember the birth of Bajrangbali. It is celebrated on the full moon day when the Varuna God is believed to have taken birth. The day falls on the 15th day of Shukla Paksha in the month of Chaitra of the Hindi calendar. The day is also known as Chaitra Purnima or Hanuman Janam-Utsav. A disciple of Lord Rama, Hanuman played a crucial role in the battle between Lord Rama and Ravana. While individuals gear up to celebrate Hanuman Jayanti, all they look for are some beautiful quotes to wish their friends and family.
Here we have come up with the list of Hanuman Jayanti greetings, WhatsApp messages and Facebook status.
We bow to Maruti, Sri Hanuman, who stands with his palms folded above his forehead, with a torrent of tears flowing down his eyes wherever the names of Lord Rama are sung. Happy Hanuman Jayanti
May Lord Hanuman bless your life with happiness, peace
and
prosperity. Happy Hanuman Jayanti
Let us pray Anjaneya Swami on this auspicious occasion of Hanuman Jayanti and get a blessing to become successful in life. Happy Hanuman Jayanti
May Kapisha give you the wisdom to understand the world, physical strength to stay healthy and spirituality to love and devote your life to god! Happy Hanuman Jayanti.
Janam Divas Ram Bhakt Hanuman ka, Jalayi Vishal Lanka jisne sirf apni poonch se.. Janam Divas hai us Balwaan ka. Badhai ho Janam Divas Hanuman Ka! Happy Sri Hanuman Jayanthi.
Hanuman Hai Naam Mahaan, Hanuman Kare Beda Paar, Jo Leta Hai Naam Bajrang Bali Ka, Sab Din Hote Uske Ek Samaan. Happy Hanuman Jayant!
Prem Pratitahi Kapi Bhaje, Sada Dhare Ur Dhyan, Tehi Ke Karaj Sakal Shubh, Sidha Kare Hanuman. Jai Hanuman!