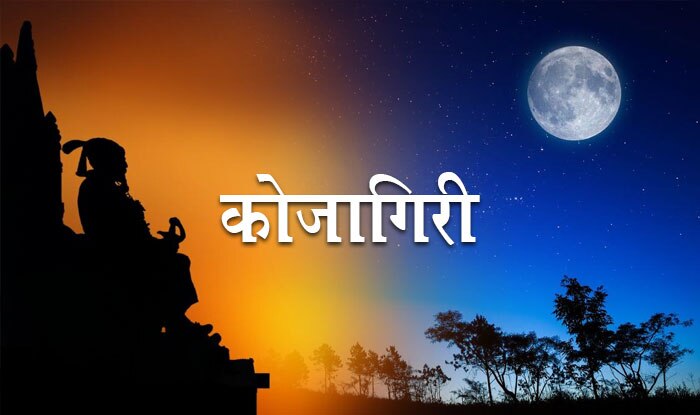 Sharad Purnima also popularly known as Kojagira or Kojagiri Purnima is a festival that marks the end of monsoon. This year Sharad Purnima will be celebrated on 5th October. It is celebrated in various parts of the country on a full moon day that falls on Ashwin month according to the Hindu calendar. On this day, Hindu celebrates the moon and this celebration is known as Kaumudi celebration. Since the Hindu calendar is filled with several Purnimas, let us tell you that Sharad or Kojagiri Purnima is one of the most popular and widely celebrated festivals. It is believed that on this day the moon comes out in all different Kalas. For the uninitiated, sixteen different kalas when combined forms a perfect human personality. And these sixteen kalas come from the moon on this auspicious day.

Muhurat timings of Sharad Purnima:

Expected time of Moonrise– 6 pm
Purnima Tithi will start at– 1.47( on 5th October)
Purnima Tithi will end at– 00.10 (6th October)


Importance and Signifiance of Sharad Purnima:

It is believed that Goddess Lakshmi was born on this auspicious day and thus she is worshiped. According to Hindu mythology, it is said and also believed by devotees that Goddess Lakshmi visits all her devotees who are awake to bless them . The night is called Kojagara which when translated means 'who is awake.' Since the popular belief is that goddess pays a visit, devotes are awake the whole night and worship the goddess by singing bhajjans.

The festival will also be celebrated by preparing delicacies like Kheer that will be kept under the moonlight for a whole night. This Kheer is then consumed by devotees the next morning. Another history attached to Sharad Purnima is the Kaumudi celebration that is basically celebrating Krishna's dance with Gopis. And if these mythological stories are anything to go by, it is said that once upon a time a king was under financial crisis. His wife, the queen observed fast and stayed awake the whole night to worship Lakshmi who is also the goddess of wealth. Her prayers were answered and with time all their lost property and wealth was regained. This day also has some health benefits- wondering how? Well, on this day moon is said to be the closest to Earth and the moon rays are said to have some healing properties. So some devotees even make the most of this.

Sharad Purnima Vrat Vidhi:

Devotees celebrate this harvest festival by observing fasts. And for those who do not know how to go about it, here is how you should fast on Kojagira Purnima. The idol of goddess Lakshmi should have 101 candles lit next to it with silver, gold and clay ghee. This should be done during moonlight. Prepare Kheer made of cow milk and keep it under the moonlight. Bananas should be served as Prasad and you should worship only after taking bath. Newlyweds can observe fast on this day since it brings good luck.

This Kojagiri Purnima, worship Goddess Lakshmi for wealth, good health and prosperity.